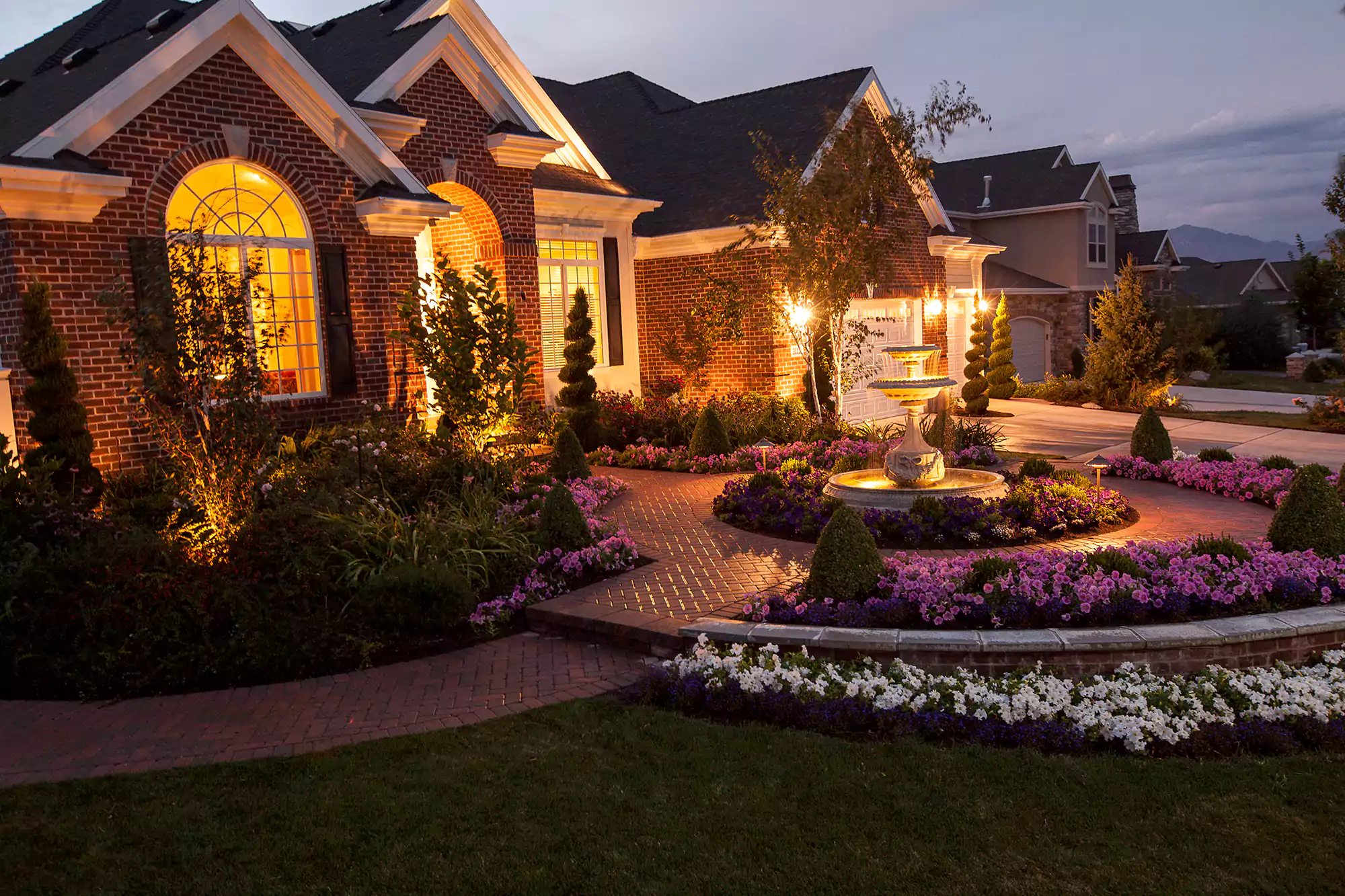 professional landscape design services
Driving through the neighborhood, it's always easy to tell which homeowners care about their yard and which ones don't. The interesting thing is that the most beautiful yards aren't necessarily the most expensive to create. Proper planning is the key to creating breathtaking landscaping designs for Utah residents. With the right landscape design, you can boost your home's value, curb appeal, and your own satisfaction.
Add A Landscape Design To Your Backyard Oasis
Considerations Of Landscape Design
Proper landscaping requires a balance of technical knowledge and creativity. You can't just come in and start building pergolas and planting greenery. When coming into a new property, there are some important questions that need to be asked and answered before you can truly begin planning out your new landscape design. These questions help you build a foundation of how to approach each specific design:
Is the backyard functional for the residents of the home or business?
What kinds of plant life is needed? How many trees? How many flowers? How many bushes?
Does the front or backyard have any significant slopes or changes in elevation that need to be accounted for?
Where is the deck or patio that the landscaping should revolve around? (This plays into the functionality aspect.)
Where do you need to run irrigation and sprinklers in the yard to keep the plant life healthy and thriving?
How much maintenance is going to be needed to keep this landscaping beautiful and in working order?
Design Principles For Landscaping
Our landscape design specialists have extensive experience in creating gorgeous and stunning outdoor spaces. Our outcomes are far from random creativity, though. We use tried and trusted design principles to guide each of our landscaping decisions. Here are some of the key guidelines that should be followed for landscape design:
Significant Enclosure: The concept of significant enclosure is one of the primary rules of landscape design. This principle states that the vertical height of an enclosed space needs to at least as tall as one-third of the length of the horizontal length of the space, in order for the space to feel "enclosed." For example, if a flower garden in a part of the yard is 30 feet long, then an external tree line would need to be at least 10 feet tall to make it feel like its own area of the yard. This psychological effect helps make backyards feel like the sanctuaries that they should be.
The Regulating Line: Every yard needs a regulating line for a design to feel complete. A regulating line is made by connecting every aspect of the design to a specific component in the space, typically a notable tree or a piece of a structure. Drawing out the design enables you to see how there is straight line that should lead to that component of architecture or landscaping, at least from a primary vantage point. This keeps a design weighted and helps guide the eye.
Golden Ratio: The golden ratio is a proportionate ratio that guides some of the best designs. It shows up all over in nature, from pine cones and flower petals to the shape of star constellations. The golden ratio essential states that ratio of your short side and long side needs to be roughly equal to the ratio of both sides to the long side. This probably sounds complicated, but this article here explains it fairly well.
Go Big: This is probably the simplest element of landscaping and design to stick to. Make things big. When people are outdoors, they want to feel a sense of scale, even if it is enclosed in their backyard. Whether it is the size of a pergola, a tree, or a swimming pool, always aim to go bigger to give that sense of scale.
Bundle Plants: The plants in your landscaping should never feel like they are spread too thin over the yard. It creates more of a natural beauty and aesthetic to clump your plants and trees together in bundles. When it comes to greenery, quantity in a small area is key to building a beautiful design. Another important tip for bundling plants together is to plant your larger plants first (such as your trees), and then to plant the progressively smaller plants around it. This gives a layered visual effect that makes your yard feel cohesive.
what we can do for your landscaping
We are able to fulfill our plans and blueprints for each design we create because of our ability to add a variety of amenities and components to your landscaping. Here are some of the services that we offer to our clients:
Cottonwood Landscapes LLC will help you achieve your vision for landscape design. With our experience, education, and design skill, we'll work to build the landscape you've always dreamed of. One of the most important parts of landscaping involves advanced planning, such as plant growth and soil requirements. Because we understand these issues, we can save you a great deal of time and money. That's a major benefit that an experienced landscaping expert can bring.
For instance, trees are a major part of landscaping design, and if you want a specific type of tree in your front yard, we'll know whether or not that tree will flourish. In cases where your soil or the lighting doesn't suit the plant, we can help you choose better placement or an alternative plant to replace it. We use our knowledge as a tool to help your dream come to fruition.
Along with the logistics of landscaping designs in Utah, we provide artistic advice and options. Our landscape designer Barry Berg has over 35 years of landscape design experience to help you make your dream yard a reality. We'll help you assess what you want most out of your yard or landscape, and work to make it happen. Our experts aren't just good at implementing your vision, but will help you come up with landscaping ideas that will make the most of your yard.
With a landscape inspired by your wishes and perfected through our expertise, you'll find beauty and enjoyment. Together, we'll create a landscape to complement your lifestyle as well as your home's architecture.
Tianna Jorgensen
2022-12-01
The people working in this company are honest hard-working individuals they get the job done and it looks amazing afterwards we are always sure to clean up as we go honesty and integrity is super important and this company has it
Overall I would say I am pleased with the design process and the installation. I had them regrade the slope and replace almost everything in my back yard. They replaced some clay with soil, regraded everything to slope away from the house, added a paver walkway, installed sod, and several other items. The workers showed up on time and worked very hard to get job done right and in a timely manner. The landscaping is beautiful, the paver walkway looks amazing, and most of the project looks great. You can tell that they know what they are doing and care about their work. My only frustrations were how they accidentally broke a rock feature and also how they missed some quality checks. Missing paver sand, pop up drains being buried too deep, and other minor items would all be quick and easy fixes if they had inspected the work or else responded to my requests before the ground froze. The good news is that they agreed to look at the missed items, and they agreed to fix them later… but I will have to wait 3-4 months for the ground to thaw and then hope that they are still willing to resolve everything then. They definitely got the most important things completed correctly in this project, and it really does look great. But it would have been a better experience if the final touches had been completed correctly and in a timely manner.
Not easy to locate, lacking any signage, but I was finally able to find the right Building.
Cottonwood did a great job with our paver and firepit installation. Very detail oriented and painstaking in their work. We are very pleased with the patio lighting scheme they designed. We have received many positive comments from friends and family and highly recommend Cottonwood Landscapes.
Ezequiel Sanchez
2021-09-22
Exelentes trabajos. .Buenos materiales y sus trabajadores muy atentos a las exigencias de sus clientes, muy limpios y ordenados, Trabajos garantizados.. los recomiendo ampliamente.
I hired Cottonwood Landscaping for 3 projects over 2 summers. A phenomenal job on the paver patio, the focal point of the yard. They were able to provide me with a landscaping vision that I could understand. I had bids from other companies who wanted to cut corners and use low quality materials. The plants and trees that were planted grew well. Their 6 inch steel edging is great. Drip watering in all planter beds.
Marcella Holman
2021-04-22
These guys are AMAZING!!!! They really value the community they are in. Thanks for allowing the public to receive your excess products at no cost.
Can A Pool House Be A Guest House?
While not its main purpose, a pool house can double as a guest house if you want or need it to. However, the pool house design should ensure that guests are not exposed to cleaning chemicals, and that pool equipment is safely stored out of the way so it's not a tripping hazard. You want the guest house to be a place your loved ones return to time and again, and a pool house may not be the best fit.
Can A Pool House Store Yard Tools
If you need a place to store a lawn mower, pruning tools, and other supplies for yard work, we suggest having a separate shed or outbuilding for that. To avoid cross-contaminating any fertilizer or pool chemicals and to keep pool toys clean, separate storage for yard and pool equipment is best. Cottonwood Landscapes does specialize in
outdoor buildings
, so get in touch if we can help you with additional storage structures at your home.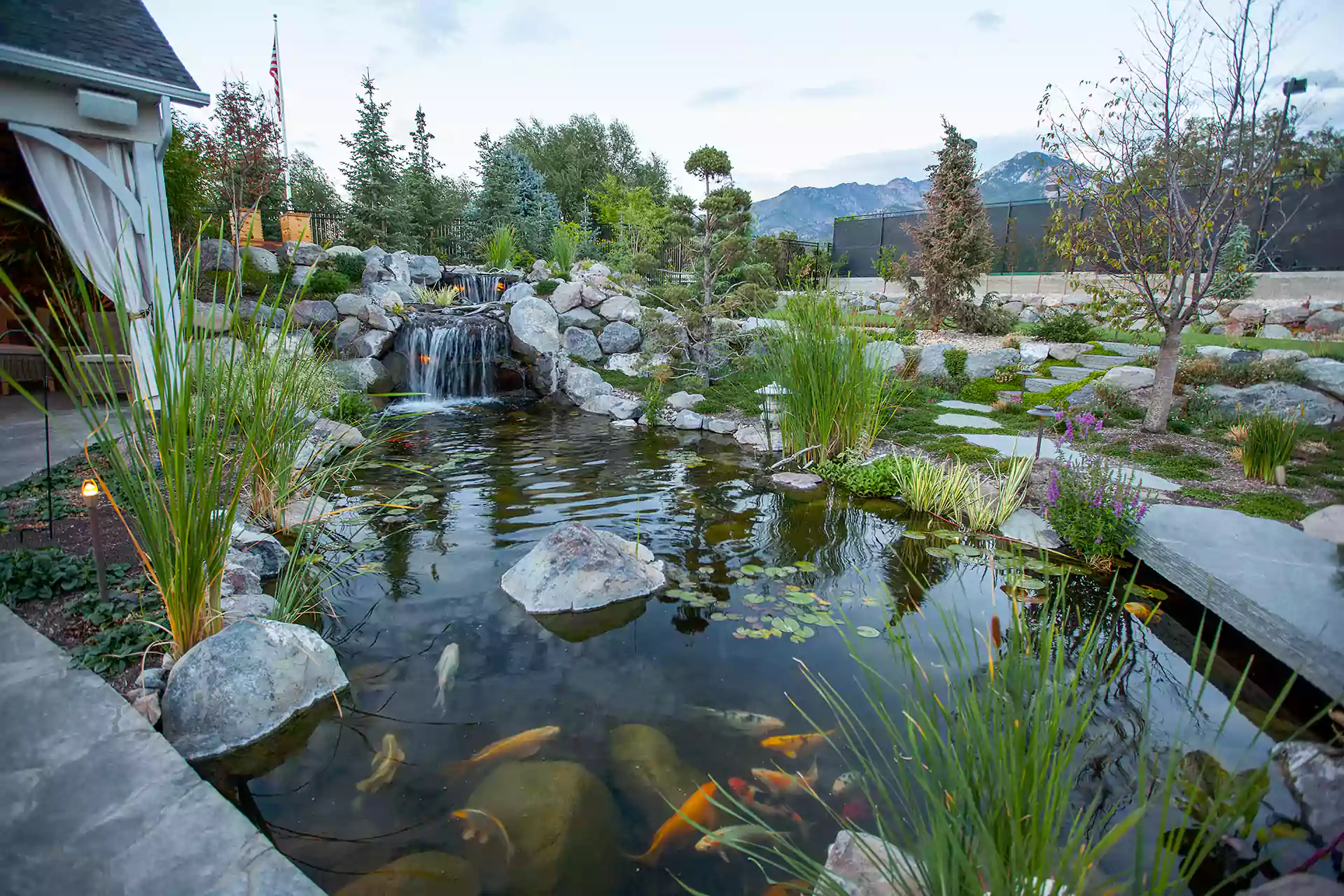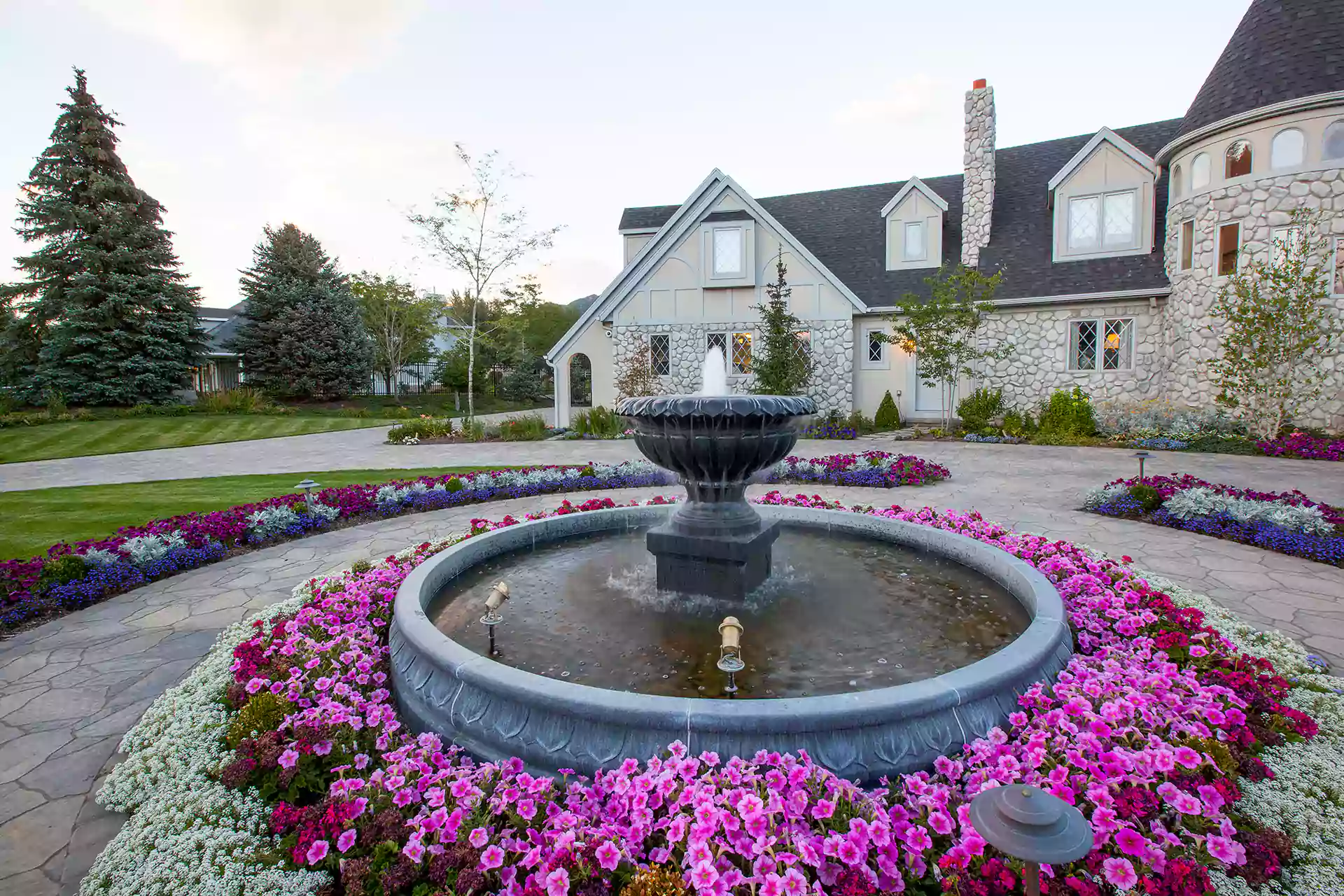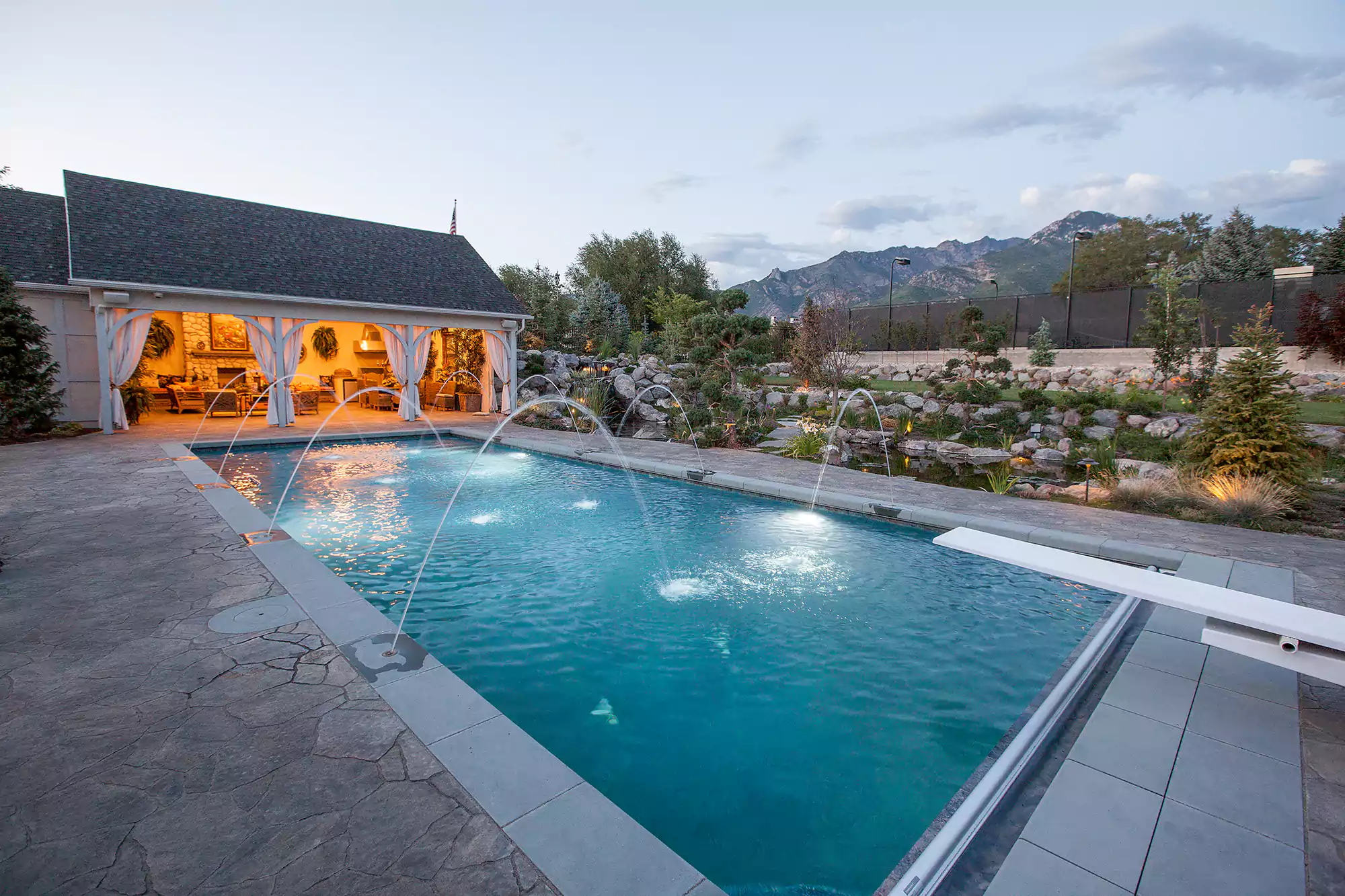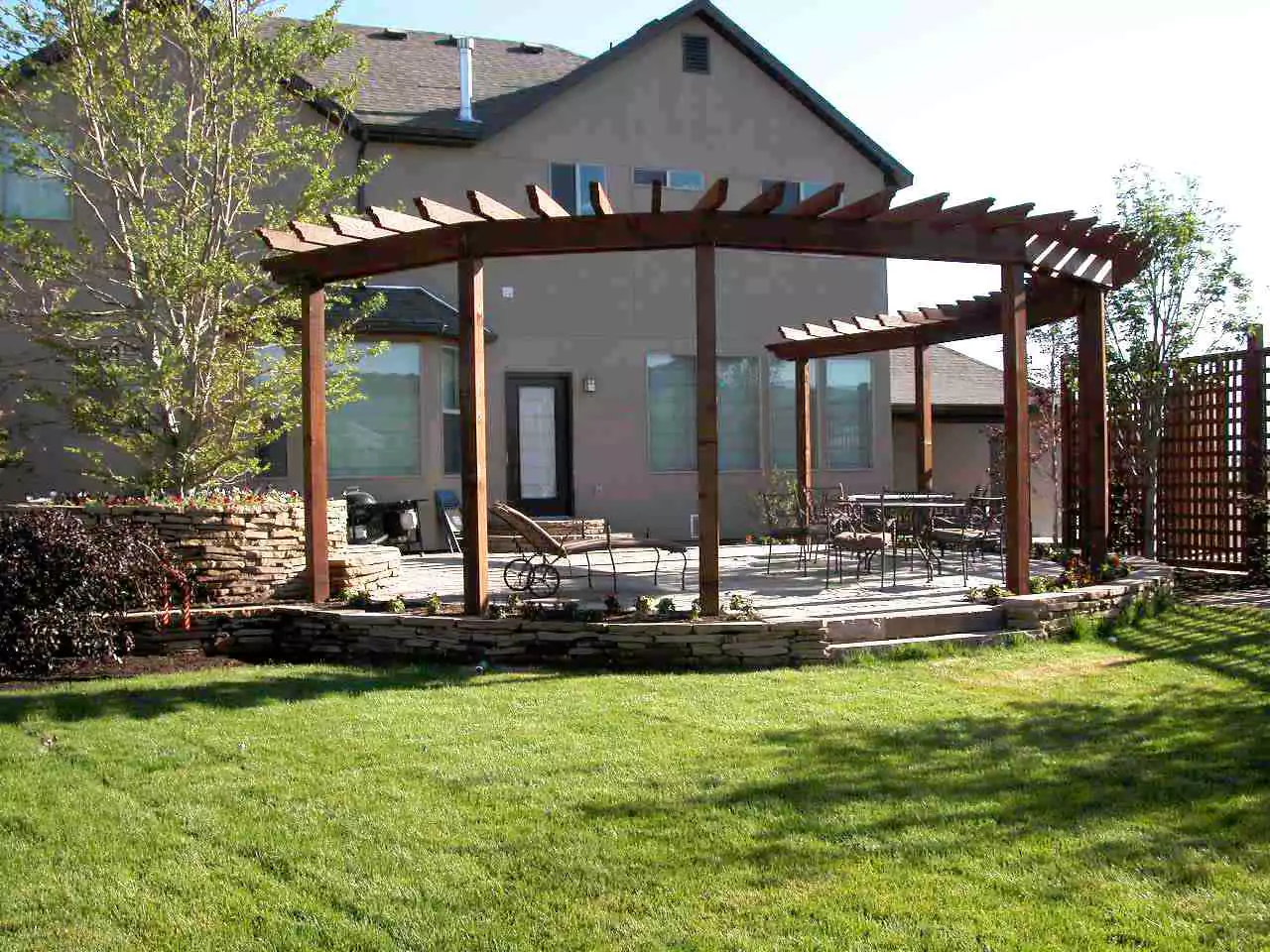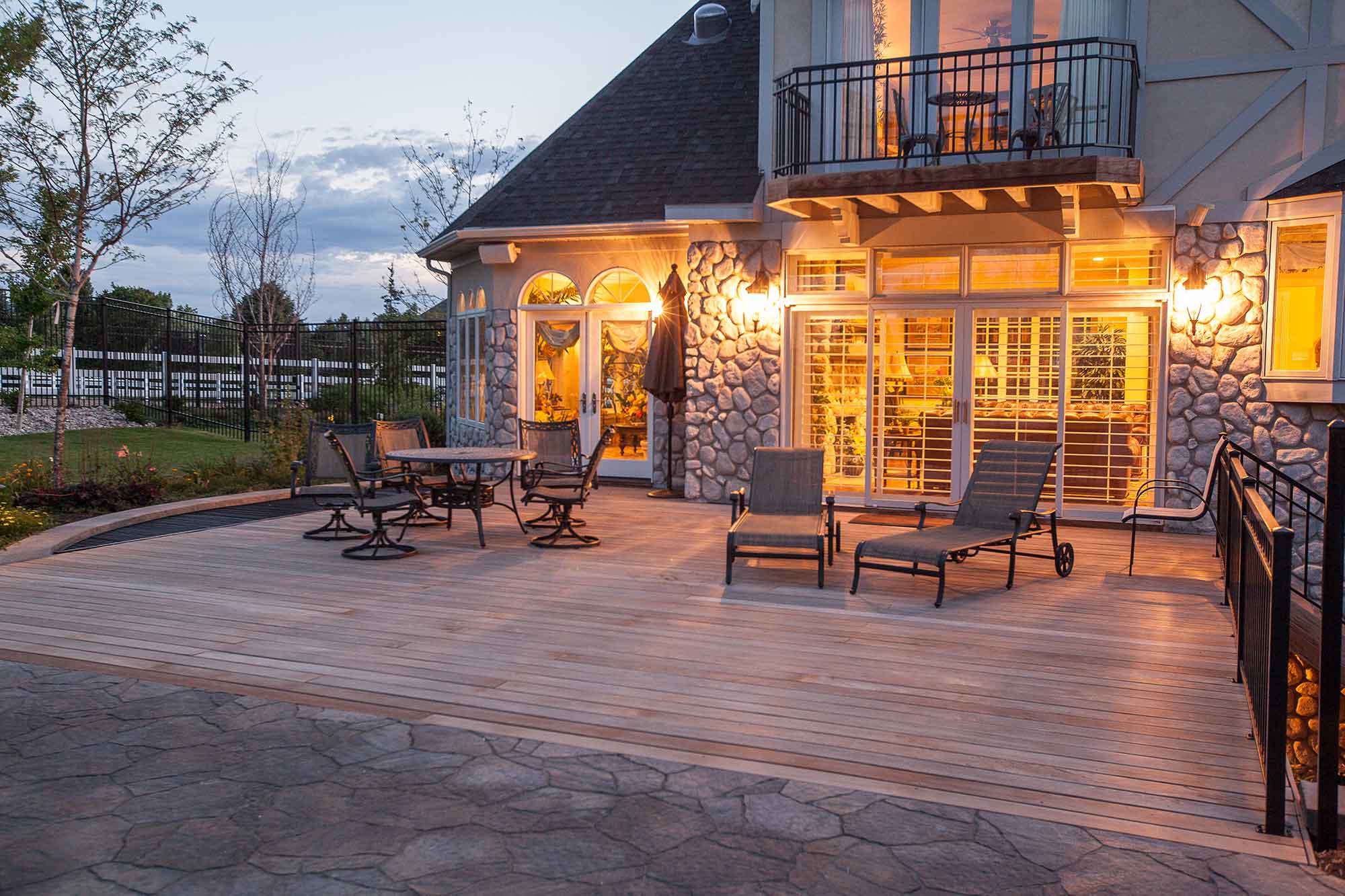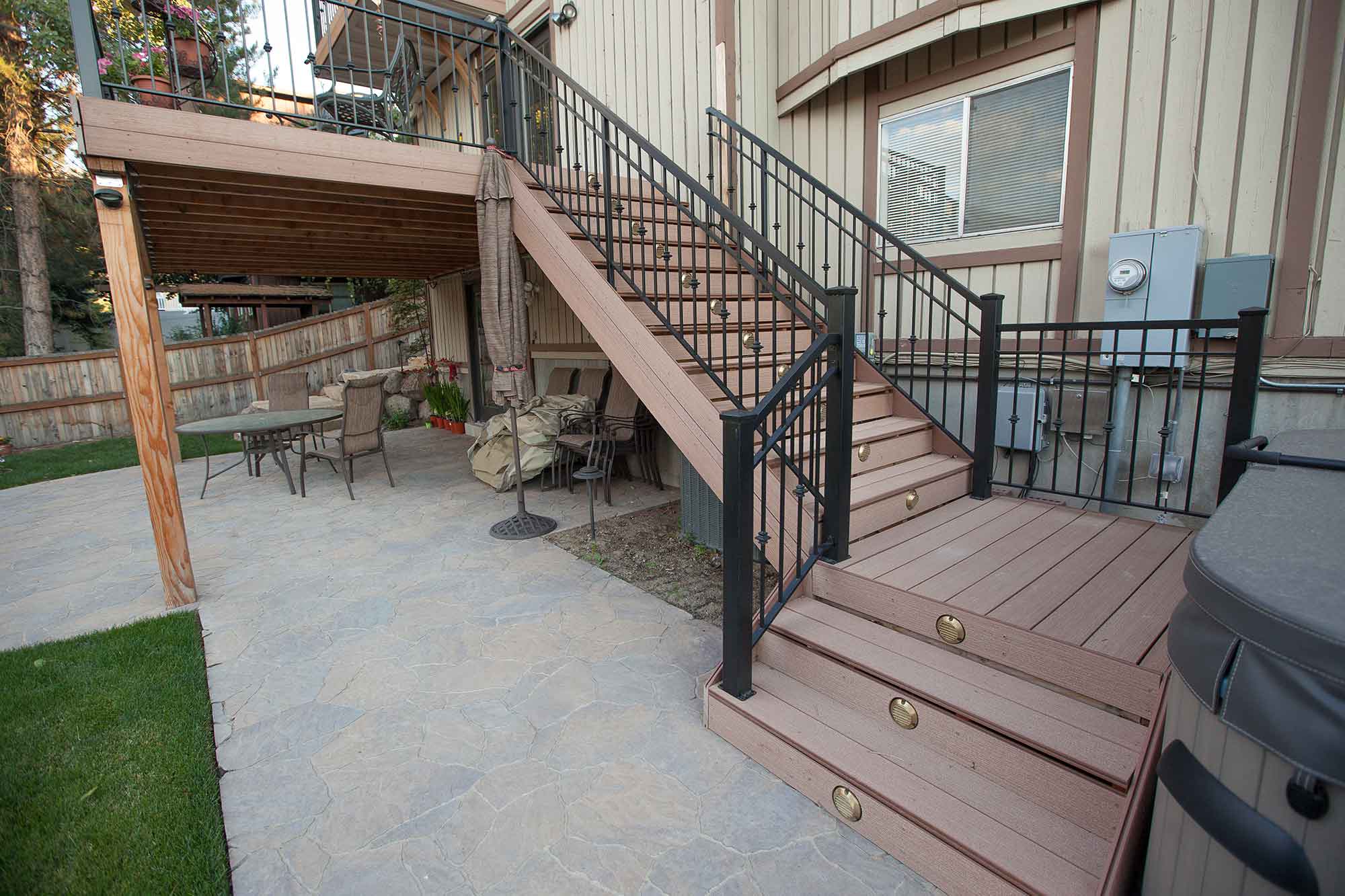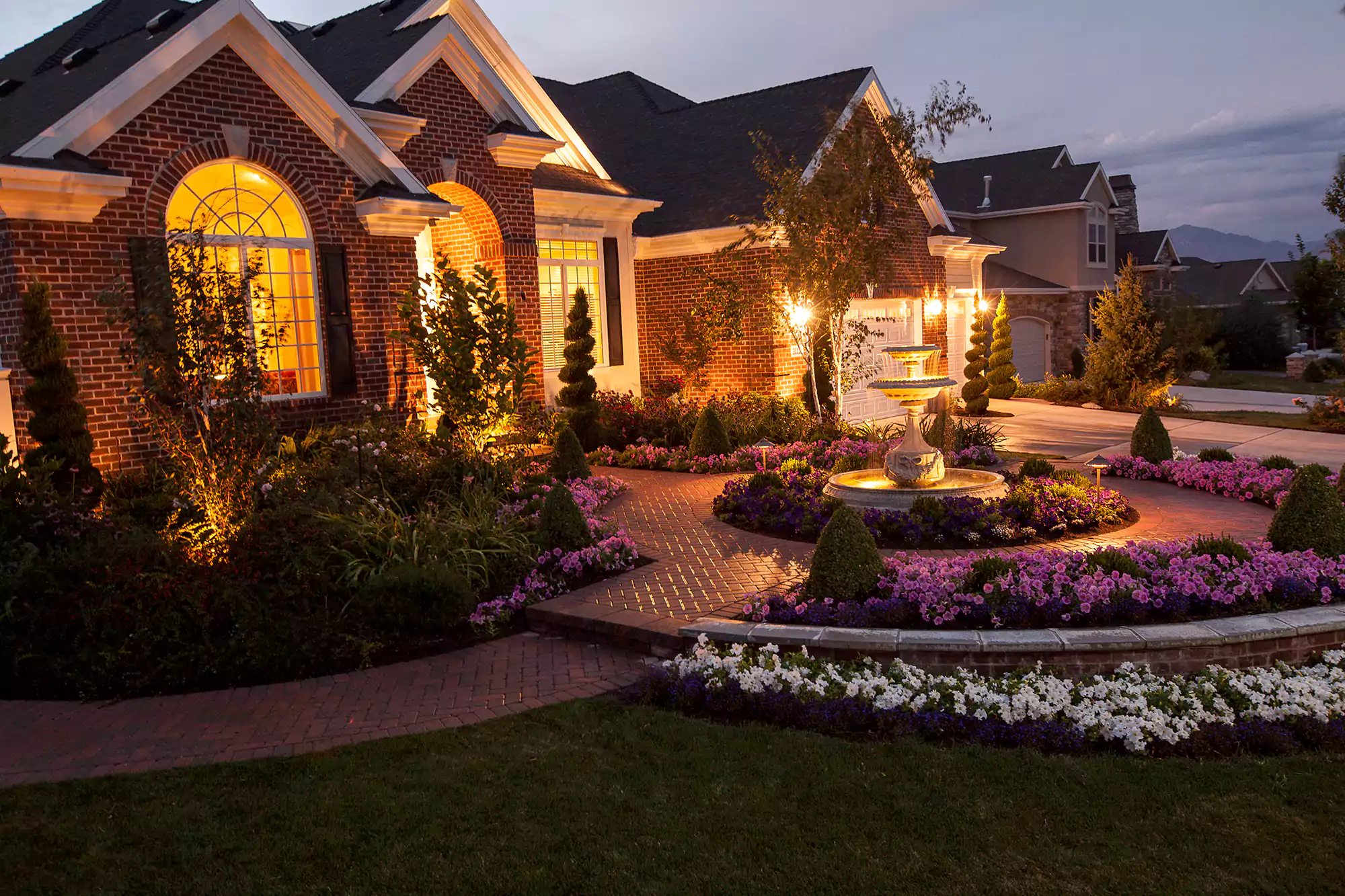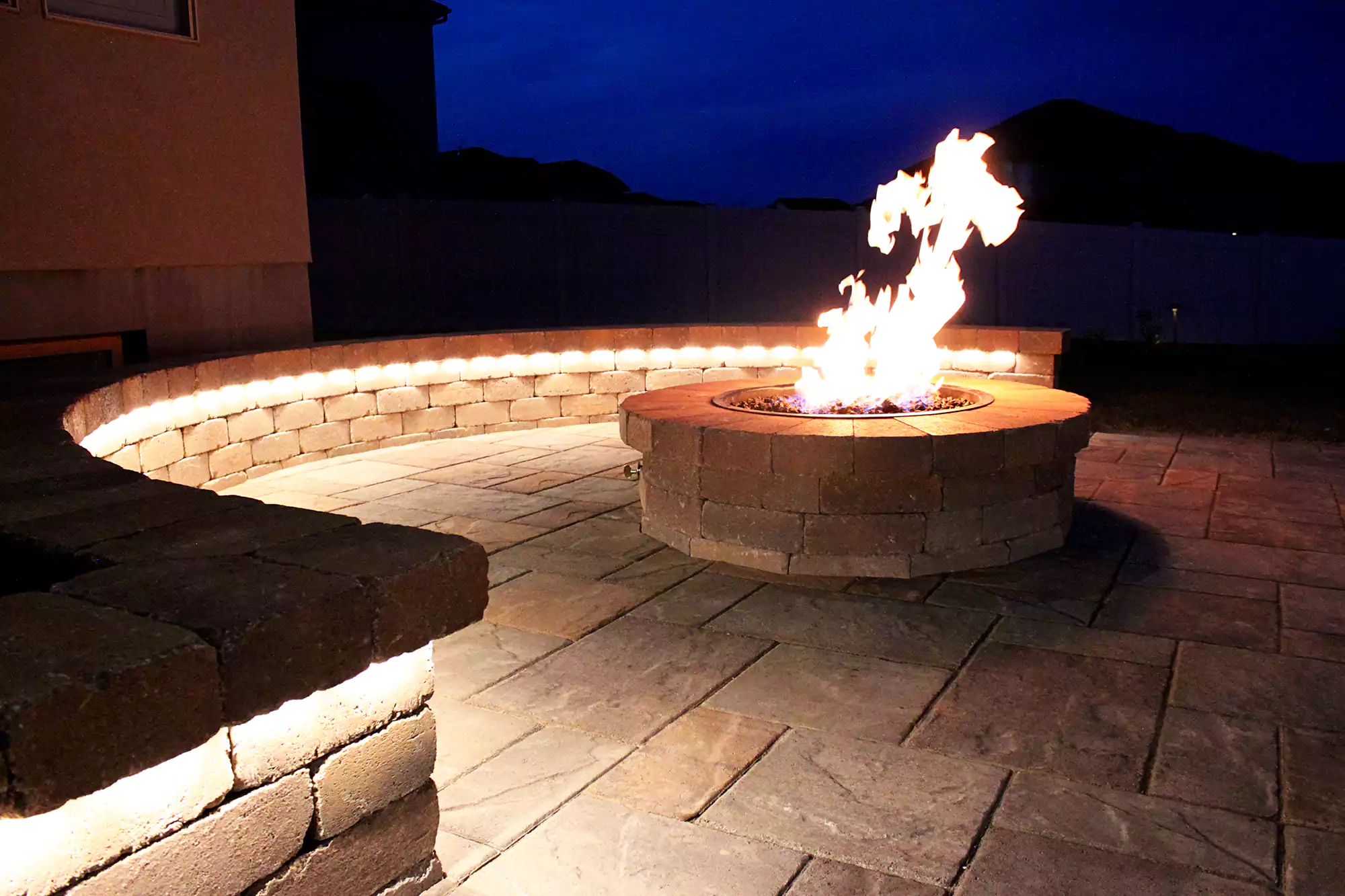 There's no question that adding a Landscape design to your home adds value to your life and your equity. Experts estimate that a landscape design  adds anywhere between 5-8% to your property value.
Don't wait any longer to start the Landscape project of your dreams.