Adding additional structures that are away from your house and out in the midst of your yard can be a terrific landscaping strategy to define your yard and give it direction and feeling. To do this, arbors and gazebos are both popular ways that people are utilizing independent structures into their backyards.
Difference between an arbor and a gazebo
An arbor is a small structure, usually in some form of an archway, that is meant to be walked through, as a landscaping feature. Oftentimes, arbors will have types of plants that climb and grow around it, such as ivy or wisteria, or even roses. Some arbors may also have swings on the inside (an arbor swing).
A gazebo is a covered structure that stands all by itself, meaning it isn't attached to any other part of your home. Usually, it will be out in the yard somewhere away from the home. Gazebos usually have seating built on the inside of them, making them a terrific spot to sit in the shade. Similar to arbors, gazebos will often have plants growing up an Altice on the side.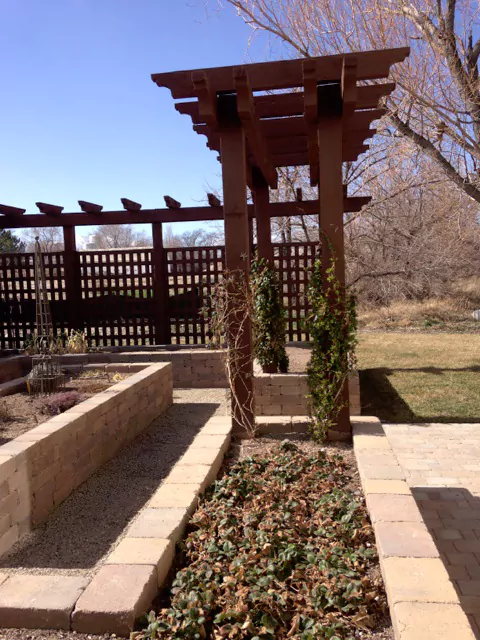 Advantages of Arbors and Gazebos
Adds to visual aesthetic: Arbors and gazebos, if designed properly, have a tremendous amount of aesthetic value. Arbors can be used to give your yard directionality and can make it feel as though there is a path that guides people through it. Another popular way to use arbors is as an entrance to your backyard. Gazebos, on the other hand, make it feel as though there are multiple destination spots in the backyard.
Provides shade anywhere in your yard: Both arbors and gazebos are a practical way to employ more shade into your yard, especially in places that trees don't cover with their leaves. Gazebos especially are useful, if you want to sit in the shade, since they have seating built into the inside, usually.
A social spot in your yard: A gazebo provides a great place to hang out, whether you are playing games or just reading a book. During a hot summer day, a gazebo offers the ability to hang out outdoors, yet in a cool, relaxing place. This also makes a gazebo an ideal place to chat with company, or even as a place to enjoy a family picnic.
Add Value To Your Home with an Arbor or Gazebo
Don't wait any longer to start the project of your dreams. Call Today.