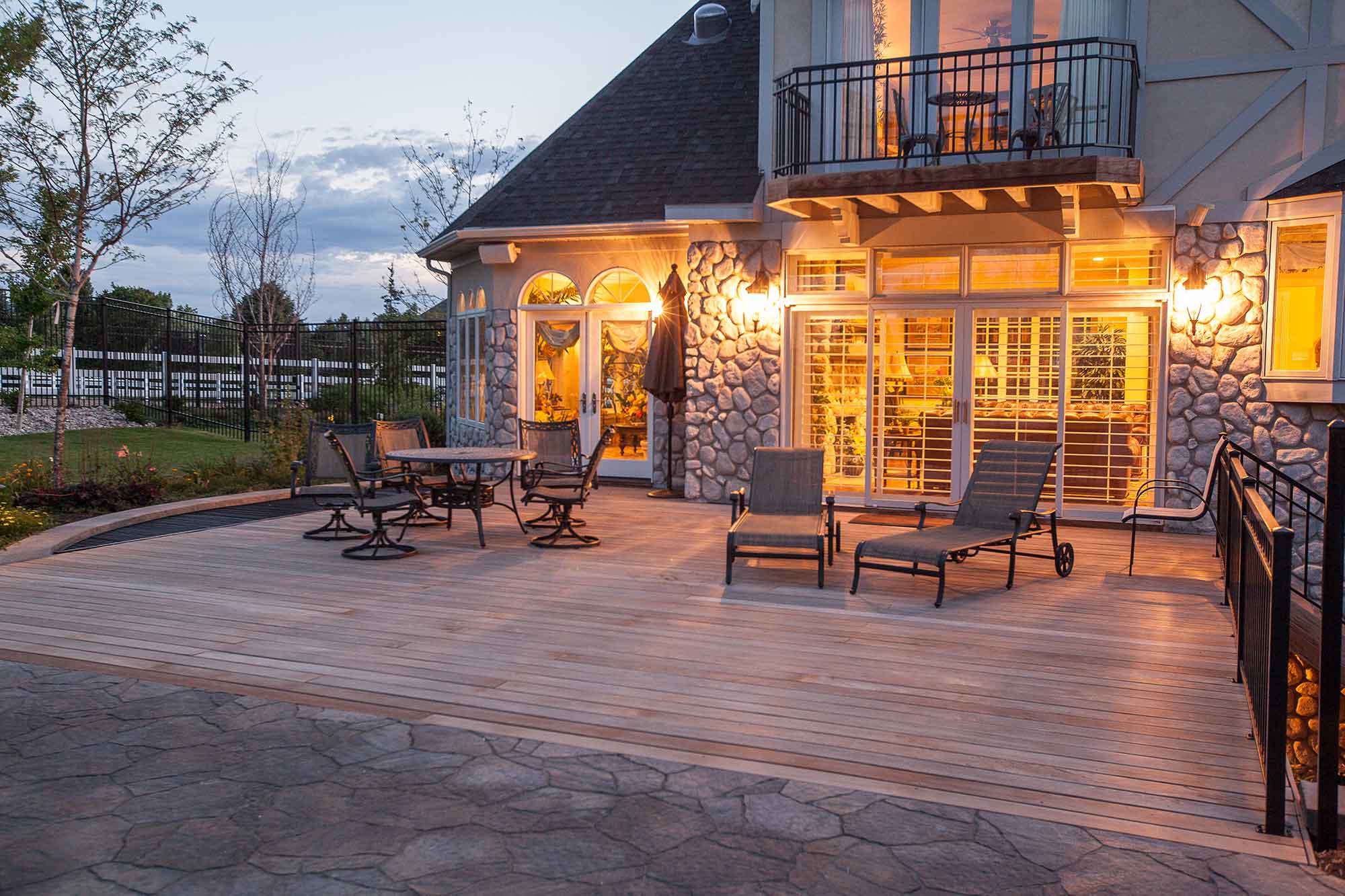 Custom Decks in West Jordan
A well-designed and custom-built deck is an essential component to a home's successful landscape. In order to create an impressive transition from indoor to outdoor space, a well-planned deck is usually needed. Building a deck needs to be done correctly to make outside of a home a true destination. Cottonwood Landscapes has the know-how and skills to navigate all options and provide a deck that fulfills all your design goals. At Cottonwood Landscapes, we take pride in understanding what the residents of West Jordan and the surrounding areas need. The people in our community want beautiful outdoor spaces to enjoy with their friends and family. They also want those spaces to be able to withstand elements that Utah brings, including harsh winters, hot summers, and every temperature in between.
Add A Custom Deck To Your Backyard Oasis
Whether you're a young family, just starting out, or you want a space for your grandchildren to run and play, high-quality decks can make a great addition to any home. Here are some different materials that you can use to make your dream deck a reality…
Wood decks: Wood is the classic material to use for constructing a solid deck, and has been for years and years. In 2016, a wooden deck cost consumers between $15 to $25 per square foot. However, the price, and durability, of a wood deck largely depends on what kind of wood you use. Nicer lumber, such as cedar, or even a nice mahogany, will be far more durable, but set you back much further, in terms of cost.
Composite decks: Although wood is a more traditional choice, recently, composite decks have become a popular synthetic option. Composite decks utilize plastic building materials, like polyvinyl, and combine it with particles of cost-effective wood. Although the materials are relatively cheap, there are costs associated with manufacturing composite materials, and so they are more expensive to install than wooden decks. However, over time, composite decks are designed to be more durable and better outlast the elements.
Platform decks: Platform decks are relatively simple, as they are simply decks that are built at ground level to offer a platform from which to enjoy the rest of your yard. Platform decks usually have a railing around them to help section it off from the rest of the outdoor landscape, and also utilize planters for landscaping potential.
Multilevel decks: Multilevel decks are usually a combination of platform decks that are at different vertical levels, and require stairs to move from level to level. If you have a yard that is not flat, and has hills or divots, then a multilevel deck can help you adjust to each portion of land.
Two-story decks: Two-story decks work really well for homes with a wrap around porch, and are usually a more classic craftsman style home. A two-story deck can be accessed from both the first and second level of a home, and offers ample deck space on the top and bottom levels.
Raised level decks: Raised level decks are quite similar to platform decks, in that they are typically single level decks with a railing that goes around the entire level. However, a raised level deck is precisely that: raised. Usually, a raised level deck is accessed on the second (or even third) level of a home, and is held up by support beams around the perimeter.
Trust our quality craftsmanship
There's a reason our motto is "Landscaping with Integrity." Each of our designers, technicians, and office personnel have one goal: to turn your dreams into a reality. We use quality materials, meet or exceed building code standards, and use our knowledge of the Utah climate to make sure that each of our beautiful designs functions just how you need.
Tianna Jorgensen
2022-12-01
The people working in this company are honest hard-working individuals they get the job done and it looks amazing afterwards we are always sure to clean up as we go honesty and integrity is super important and this company has it
Overall I would say I am pleased with the design process and the installation. I had them regrade the slope and replace almost everything in my back yard. They replaced some clay with soil, regraded everything to slope away from the house, added a paver walkway, installed sod, and several other items. The workers showed up on time and worked very hard to get job done right and in a timely manner. The landscaping is beautiful, the paver walkway looks amazing, and most of the project looks great. You can tell that they know what they are doing and care about their work. My only frustrations were how they accidentally broke a rock feature and also how they missed some quality checks. Missing paver sand, pop up drains being buried too deep, and other minor items would all be quick and easy fixes if they had inspected the work or else responded to my requests before the ground froze. The good news is that they agreed to look at the missed items, and they agreed to fix them later… but I will have to wait 3-4 months for the ground to thaw and then hope that they are still willing to resolve everything then. They definitely got the most important things completed correctly in this project, and it really does look great. But it would have been a better experience if the final touches had been completed correctly and in a timely manner.
Not easy to locate, lacking any signage, but I was finally able to find the right Building.
Cottonwood did a great job with our paver and firepit installation. Very detail oriented and painstaking in their work. We are very pleased with the patio lighting scheme they designed. We have received many positive comments from friends and family and highly recommend Cottonwood Landscapes.
Ezequiel Sanchez
2021-09-22
Exelentes trabajos. .Buenos materiales y sus trabajadores muy atentos a las exigencias de sus clientes, muy limpios y ordenados, Trabajos garantizados.. los recomiendo ampliamente.
I hired Cottonwood Landscaping for 3 projects over 2 summers. A phenomenal job on the paver patio, the focal point of the yard. They were able to provide me with a landscaping vision that I could understand. I had bids from other companies who wanted to cut corners and use low quality materials. The plants and trees that were planted grew well. Their 6 inch steel edging is great. Drip watering in all planter beds.
Marcella Holman
2021-04-22
These guys are AMAZING!!!! They really value the community they are in. Thanks for allowing the public to receive your excess products at no cost.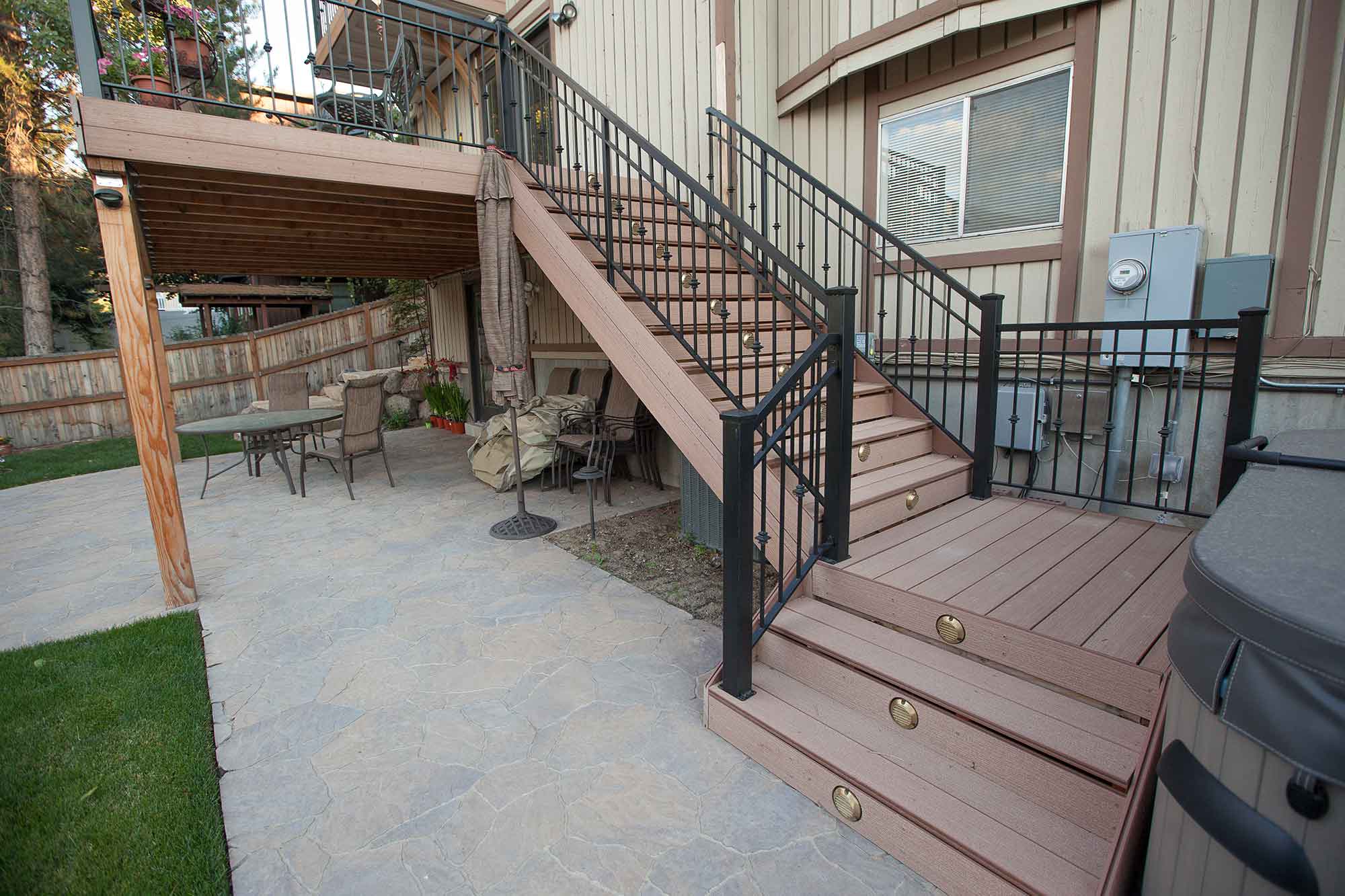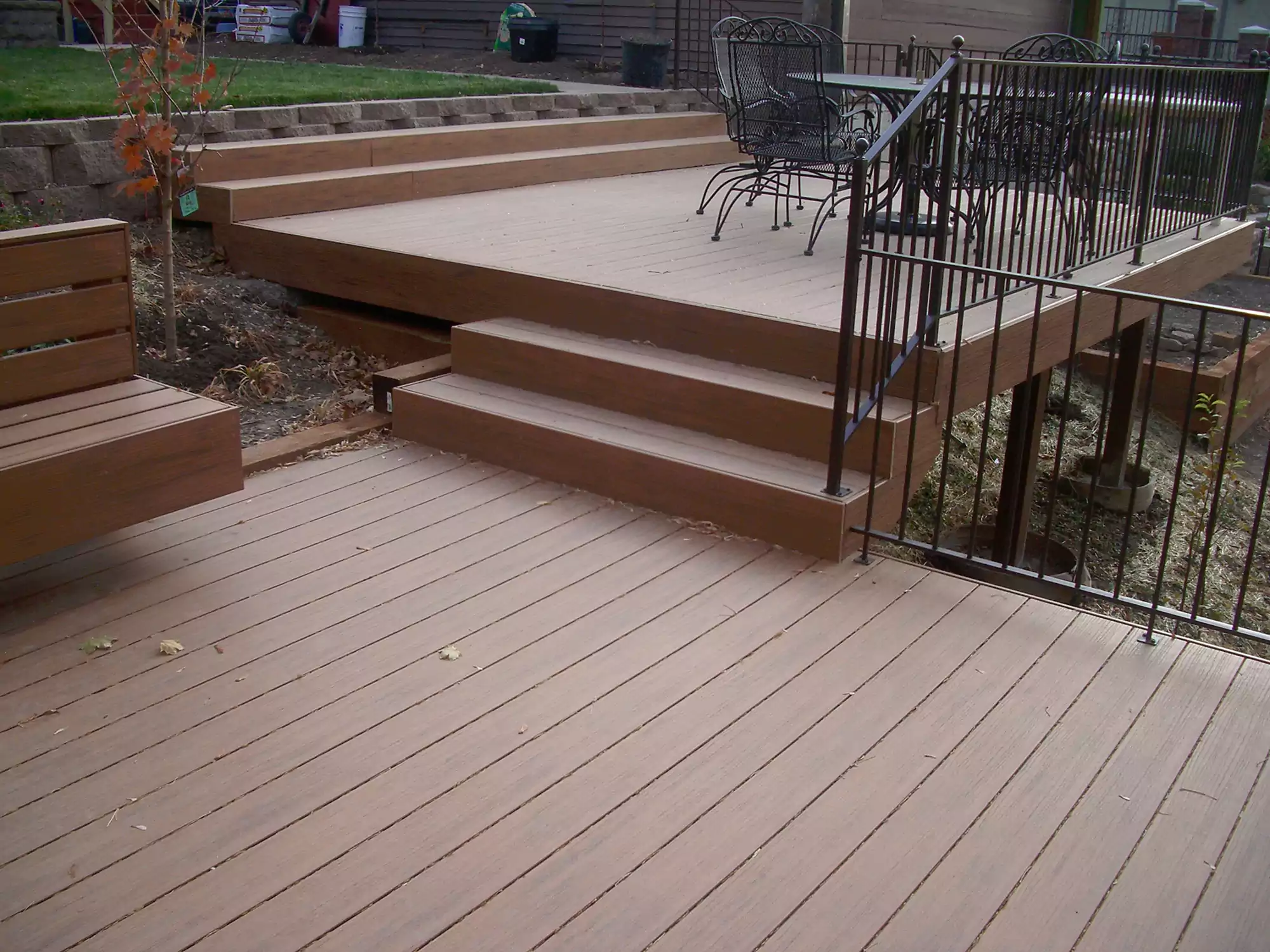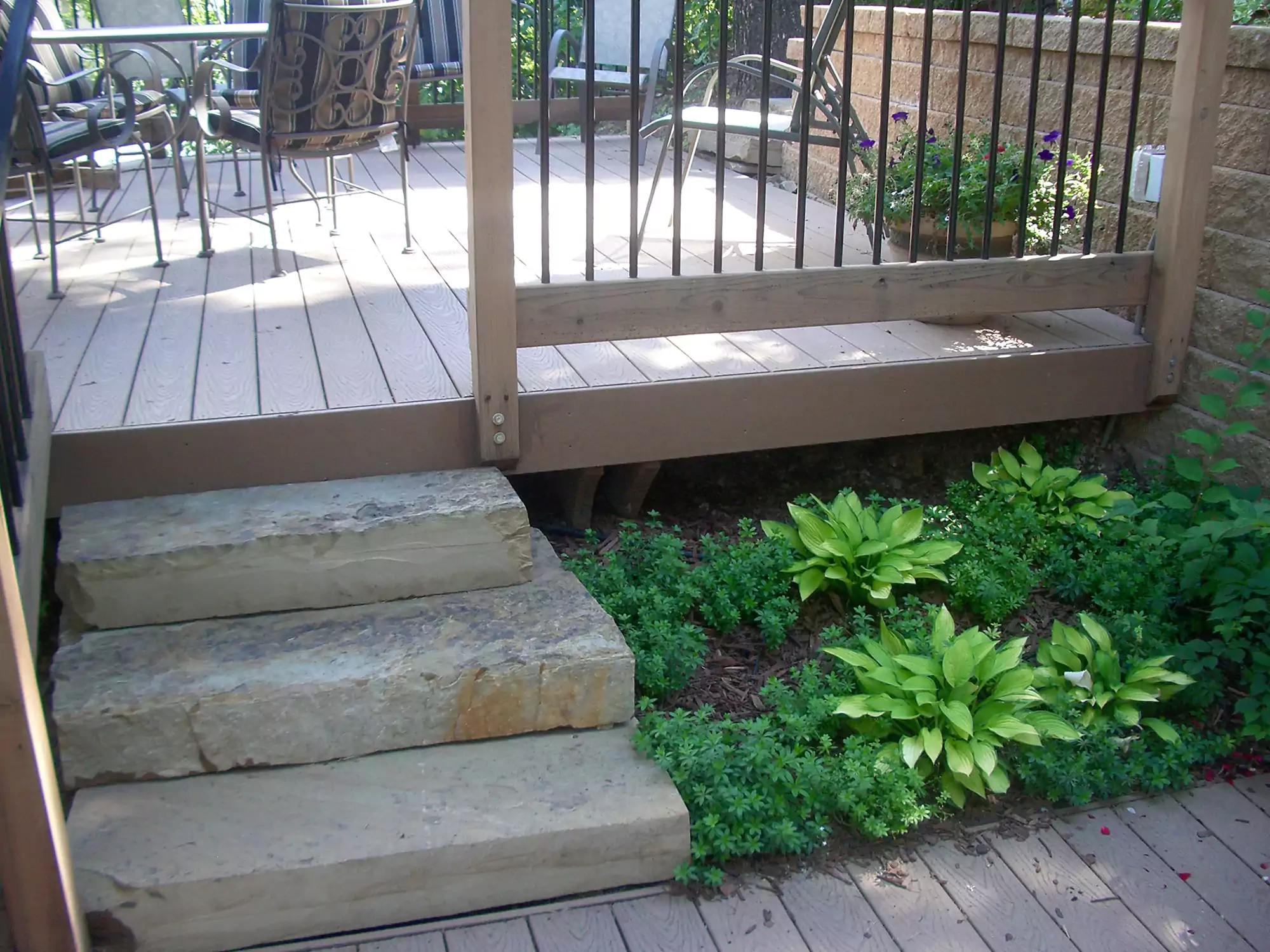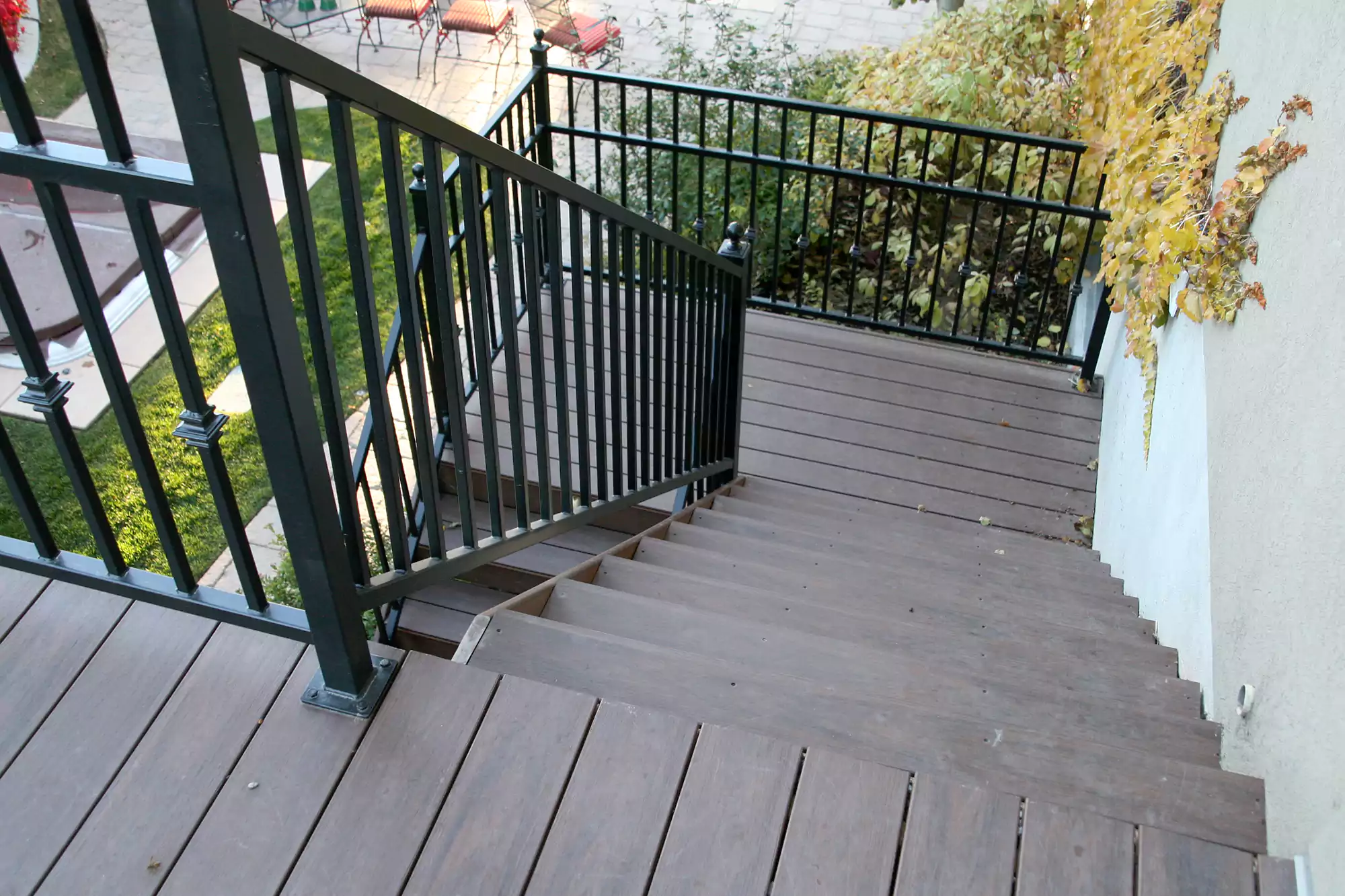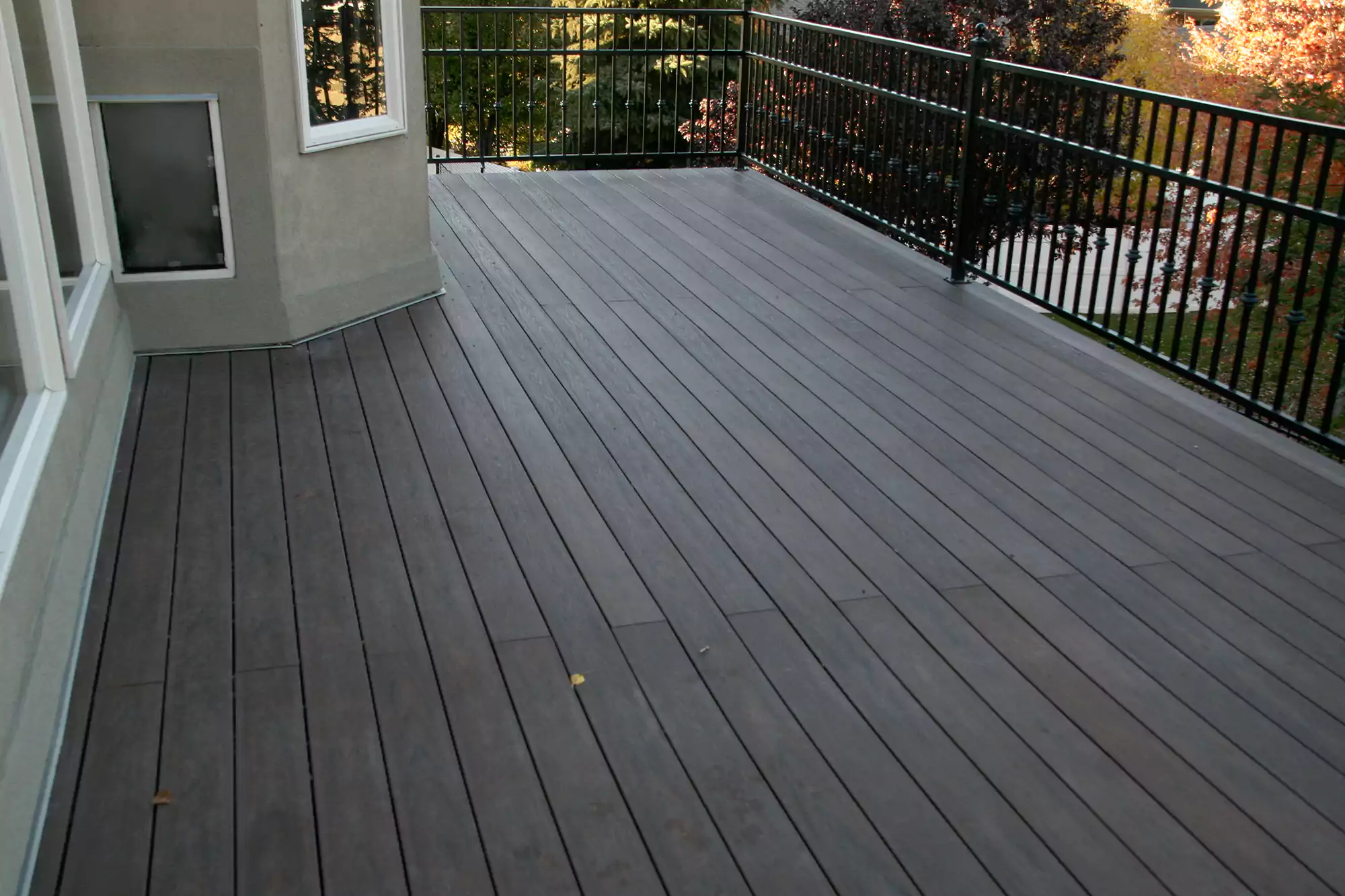 There's no question that adding a customized deck to your home adds value to your life and your equity. Experts estimate that a custom deck adds anywhere between 5-8% to your property value.
Don't wait any longer to start the Custom Deck project of your dreams.