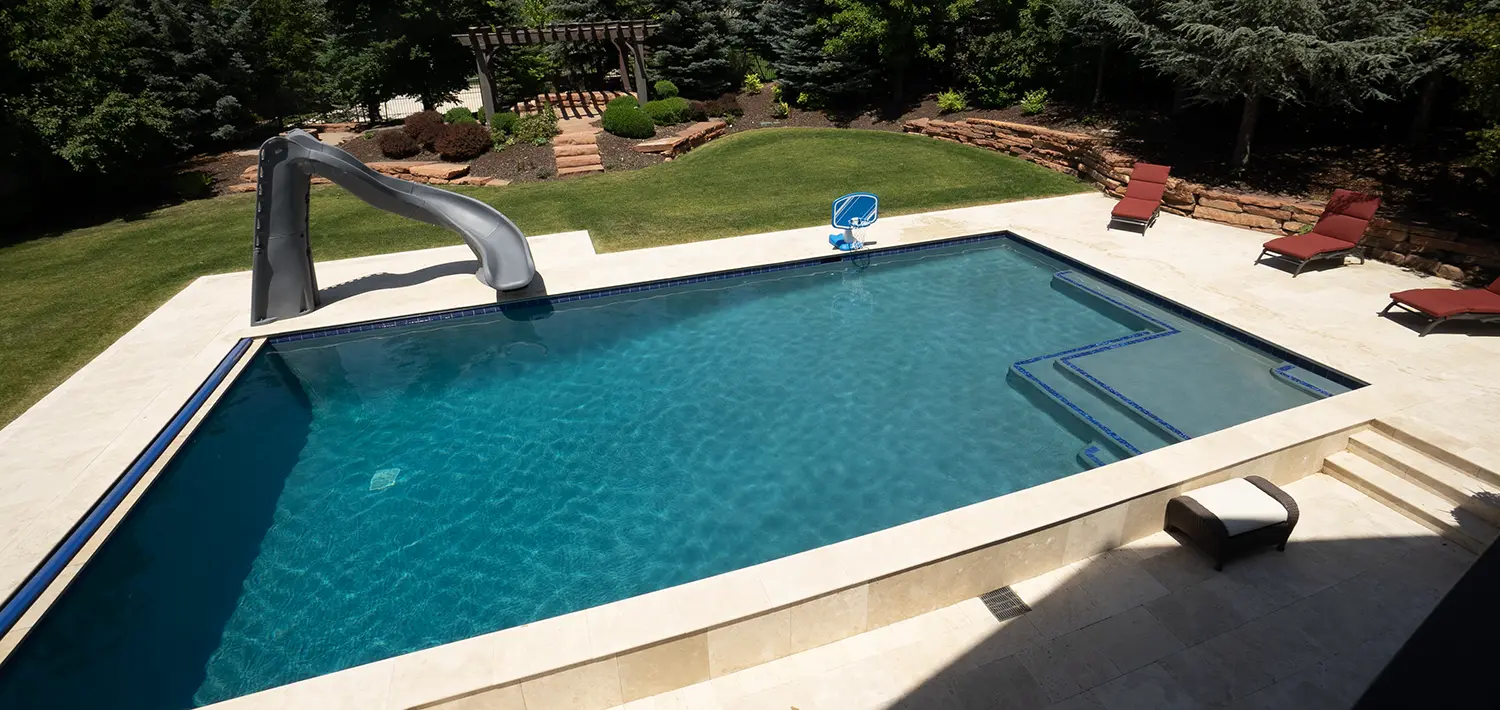 The Best in Swimming Pool Landscaping for Utah
Although there are plenty of relaxing water features that can add aesthetic value to your yard, there's nothing quite like being able to jump into the cold on a hot summer day. As much as we all would like to do that with our water fountains, it's probably not quite practical. For this reason, a swimming pool can be the perfect addition to your backyard.
Add A Swimming Pool To Your Backyard Oasis
At Cottonwood Landscapes, 'custom' is the name of our game. Of course, a pool by itself can bring a whole new feeling to an otherwise lackluster backyard, but our team is always ready to take it up a notch.
Our Utah-based landscape designers can help you plan out an entirely custom backyard landscape; we'll make sure your space is impressive, a joy to use, and incorporates design ideas that stand the test of time. Whether this means creating a uniquely shaped in-ground pool to bring character to your home, or incorporating waterfall and pergola features, we'll help you create the backyard oasis of your dreams.
Swimming Pool Landscaping In Utah
When it comes to incorporating a swimming pool into the landscape of your backyard, our skilled technicians and craftsmen will work with you to find a cost-effective solution that gives you the most bang for your buck.
Not only do we think about the practical nature of where a swimming pool will most benefit you and your family, but we also work with you to find an aesthetically pleasing way to implement it into the rest of your landscaping.
Utah is a unique landscape. Our expertise lies in understanding how vegetation will grow within your landscaping and how to make it thrive. We believe that our climate and general upkeep are the two most important factors when choosing the right types of materials to work with.
Thankfully, our team knows Utah plants to help you make the best decisions for your pool landscaping. From proper plant placement to upkeep factors, we'll choose plants that work with your location and your lifestyle.
We'll choose vegetation wisely and always plant strategically. Doing so can make your job of caring for the landscape (and cleaning your pool) easier, as well as give you something appealing to look at in those colder months when you're spending more time indoors.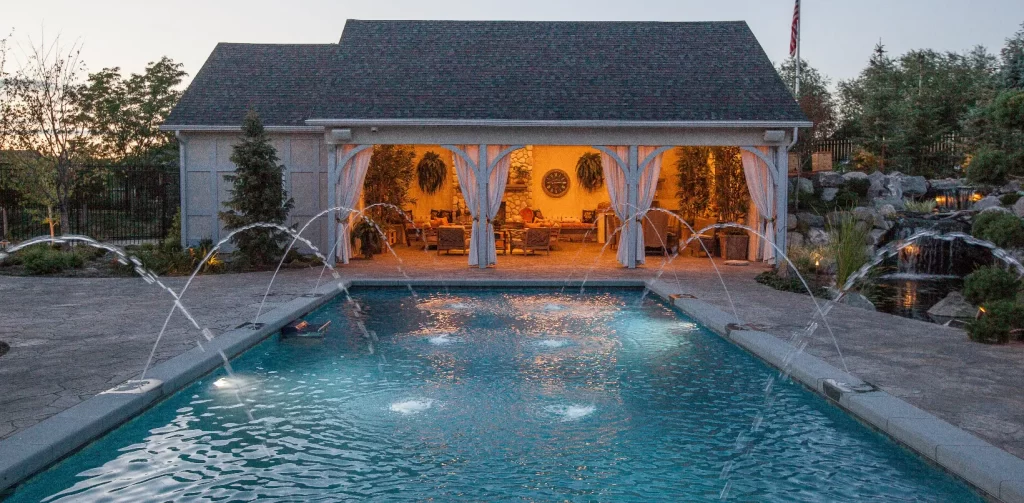 Elements To Consider In Swimming Pool Design
Filtration System
Pool Shape and Depth
Pool Decking Materials
Waterfalls
Waterslides
Let's collaborate to customize your entire swimming pool landscaping to include the elements that make your backyard a dream come true. From mimicking a secluded lake in the Wasatch mountains or a luxury hotel resort in Park City, our Utah swimming pool contractors are here to help.
Make Your Backyard A Family Gathering Place
Customizing your swimming pool provides a great social amenity for loved ones of all abilities to gather around. A swimming pool carefully installed by our skilled craftsmen can improve your backyard living and can make a great addition to barbecues and any ol' day of fun.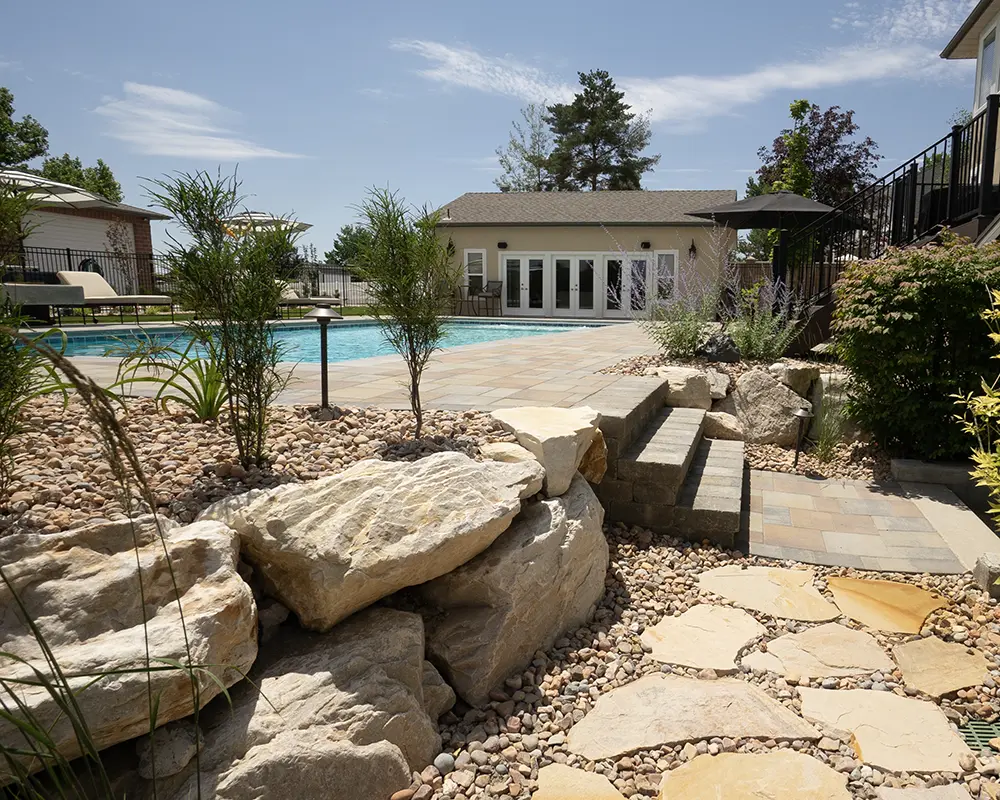 Swimming pools are great for families with kids who need something to do on a warm Utah summer day. Including a kiddie pool swimming area makes it easier for little swimmers to find confidence in the pool, whether relaxing after a long day or playing water games at a birthday party. Incorporating a hot tub in your pool construction is also a plus for family of all ages. If you want to see how to bring these features together in one cohesive design, we're up to the task.
We're also the experts in creating a pool deck for the whole family to enjoy. Making your backyard a family gathering space is more than just having the square footage; it's also important to create a space that's well-thought-out and safe for the whole family to use.
That's why our team considers all safety factors as we collaborate with you on design. This often means considering who will be using these amenities and if special precautions should be taken to keep them from harm. By adding security fencing or slip-resistant pavement around pool areas you can have fun in the sun while keeping your loved ones safe.
Speaking of fencing, do you need added privacy included in your pool landscape design? We can help! Privacy is an important aspect for many families redesigning their backyard landscapes.
When it comes to spending time in your backyard, you may not want to feel like your neighbors can easily encroach on your space. We'll consider that when choosing privacy fencing, and plant life that can screen your yard from view and provide much-needed shade.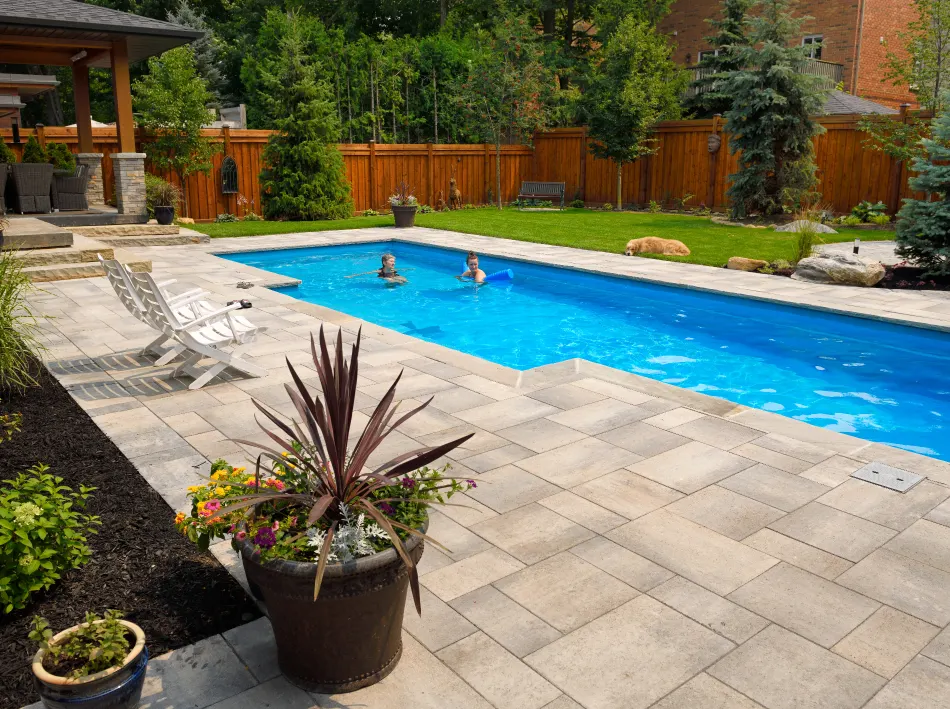 Benefits Of Having A Swimming Pool
Exercise opportunities
Family playtime
Outdoor fun for kids
Have your own vacation at home
Relax and reduce stress
A great amenity for gatherings and parties
Raises the value of your home
What It Takes To Install A Swimming Pool
From start to finish, Cottonwood Landscapes can guide you through the process of designing and installing your swimming pool landscaping project. Here's a look at the process:
Consultation with Cottonwood Design Experts
3D Rendering of Swimming Pool Landscaping
Break Ground and Start Pool Installation
Before you know it, you'll be relaxing in luxury in your backyard.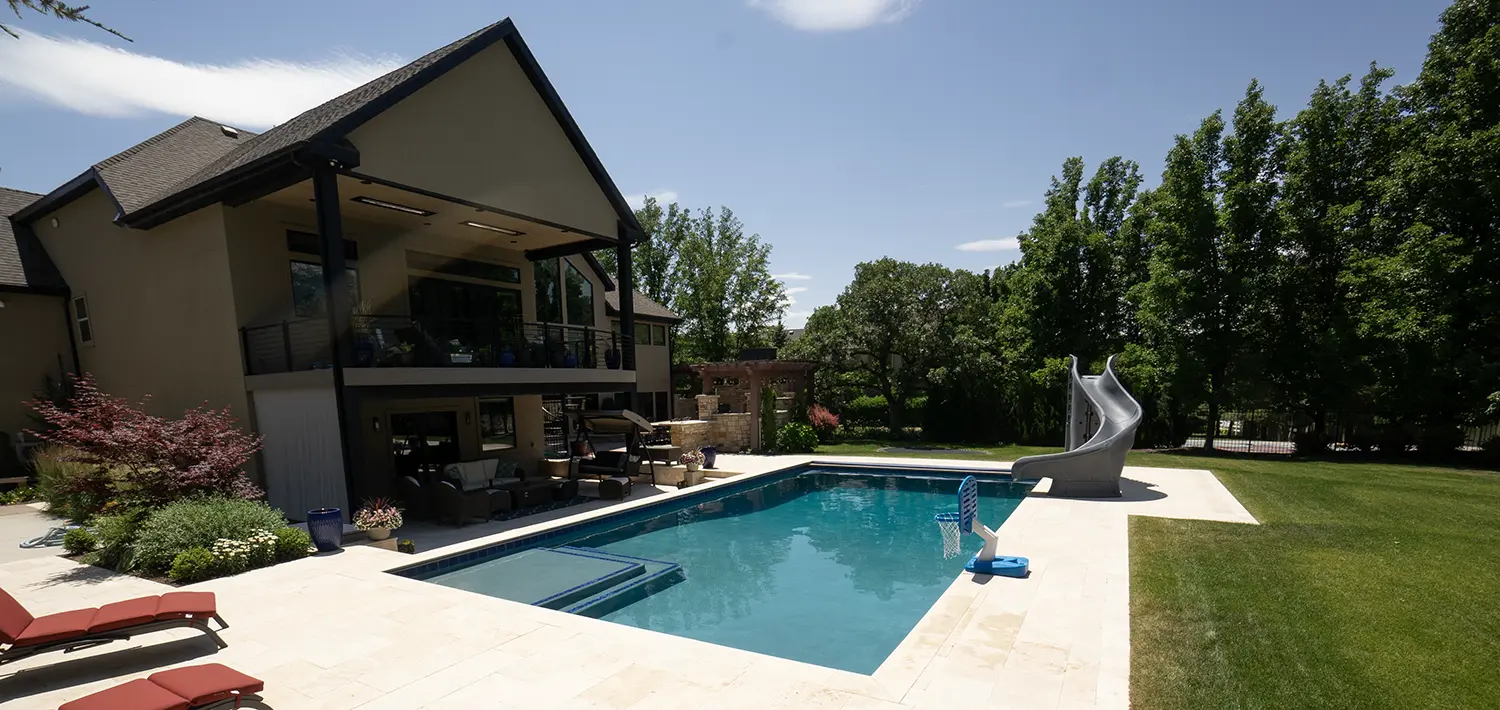 Craftsmanship You Can Trust
Our team is made up of skilled individuals who love to take pride in their work. We are dedicated to making each feature that we bring to a yard's landscaping fit in with a greater whole.
Not only do we have experience installing swimming pools (or even spas), but our invaluable experience with installing other types of water features gives us an eye for how to properly utilize a swimming pool with the rest of your yard. Put simply, we know what looks good, and we won't stop until we help you find a solution that makes you love your landscaping.
Frequently Asked Questions
You need to depressurize the chamber of a cartridge filter before removing it. Then you can remove the filter and spray it clean. Afterward, replace the filter and repressurize.
If you have a D.E. filter, you first backwash it, drain the tank, and then remove the grids. Use a D.E. filter cleaner before reassembling and backwashing a second time.
The ideal pH for a pool is 7.6.
To lower a pool's pH, add muriatic acid or sodium bisulfate. Amount needed is determined by pool size.
To raise a pool's pH, add sodium carbonate or sodium bicarbonate. Amount needed is determined by pool size.
To lower a pool's alkalinity, add muriatic acid or sodium bisulfate (same as reducing pH).
To raise a pool's alkalinity, add sodium carbonate or sodium bicarbonate (same as raising pH).
Tianna Jorgensen
2022-12-01
The people working in this company are honest hard-working individuals they get the job done and it looks amazing afterwards we are always sure to clean up as we go honesty and integrity is super important and this company has it
Overall I would say I am pleased with the design process and the installation. I had them regrade the slope and replace almost everything in my back yard. They replaced some clay with soil, regraded everything to slope away from the house, added a paver walkway, installed sod, and several other items. The workers showed up on time and worked very hard to get job done right and in a timely manner. The landscaping is beautiful, the paver walkway looks amazing, and most of the project looks great. You can tell that they know what they are doing and care about their work. My only frustrations were how they accidentally broke a rock feature and also how they missed some quality checks. Missing paver sand, pop up drains being buried too deep, and other minor items would all be quick and easy fixes if they had inspected the work or else responded to my requests before the ground froze. The good news is that they agreed to look at the missed items, and they agreed to fix them later… but I will have to wait 3-4 months for the ground to thaw and then hope that they are still willing to resolve everything then. They definitely got the most important things completed correctly in this project, and it really does look great. But it would have been a better experience if the final touches had been completed correctly and in a timely manner.
Not easy to locate, lacking any signage, but I was finally able to find the right Building.
Cottonwood did a great job with our paver and firepit installation. Very detail oriented and painstaking in their work. We are very pleased with the patio lighting scheme they designed. We have received many positive comments from friends and family and highly recommend Cottonwood Landscapes.
Ezequiel Sanchez
2021-09-22
Exelentes trabajos. .Buenos materiales y sus trabajadores muy atentos a las exigencias de sus clientes, muy limpios y ordenados, Trabajos garantizados.. los recomiendo ampliamente.
I hired Cottonwood Landscaping for 3 projects over 2 summers. A phenomenal job on the paver patio, the focal point of the yard. They were able to provide me with a landscaping vision that I could understand. I had bids from other companies who wanted to cut corners and use low quality materials. The plants and trees that were planted grew well. Their 6 inch steel edging is great. Drip watering in all planter beds.
Marcella Holman
2021-04-22
These guys are AMAZING!!!! They really value the community they are in. Thanks for allowing the public to receive your excess products at no cost.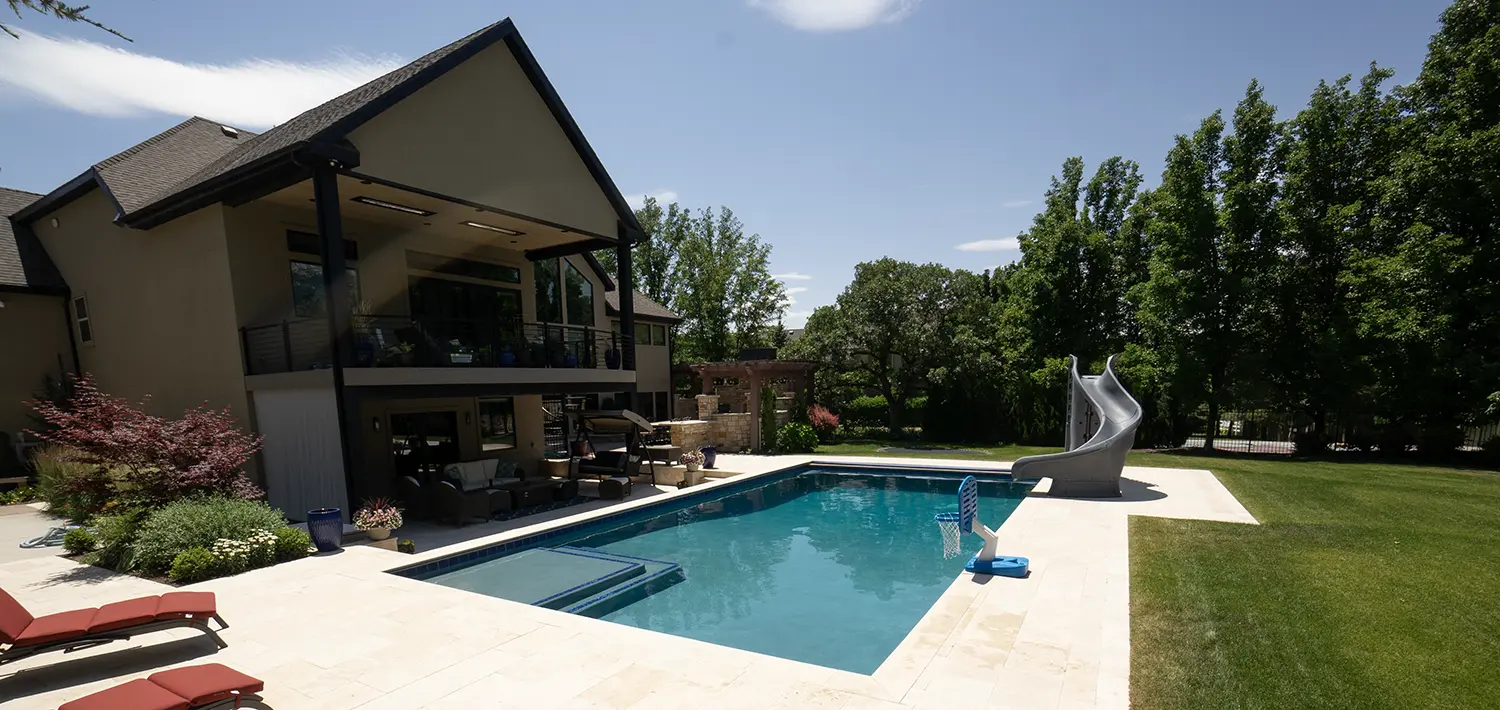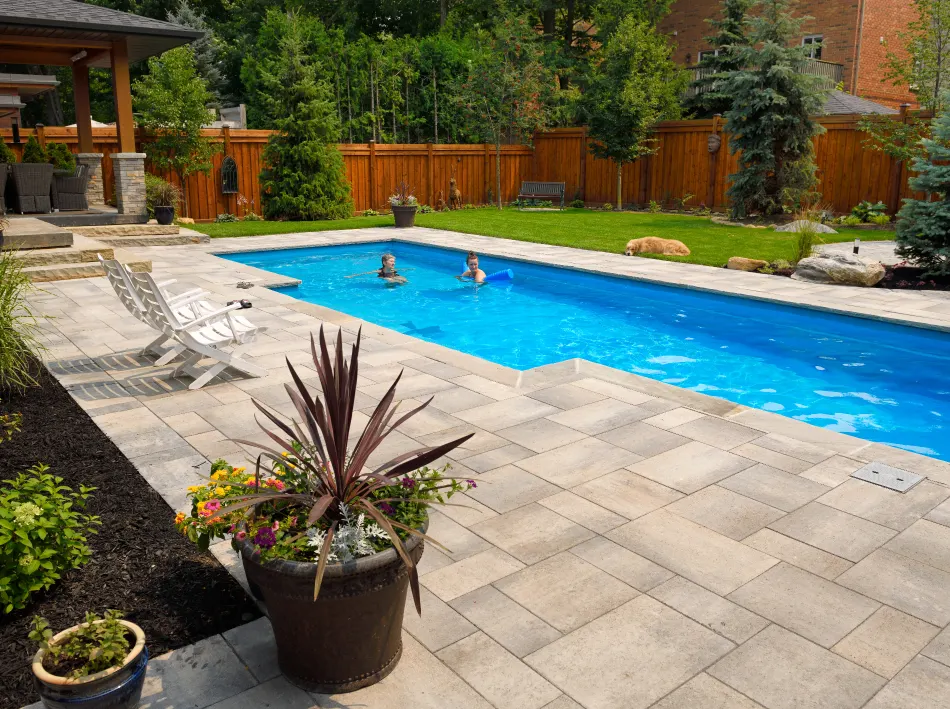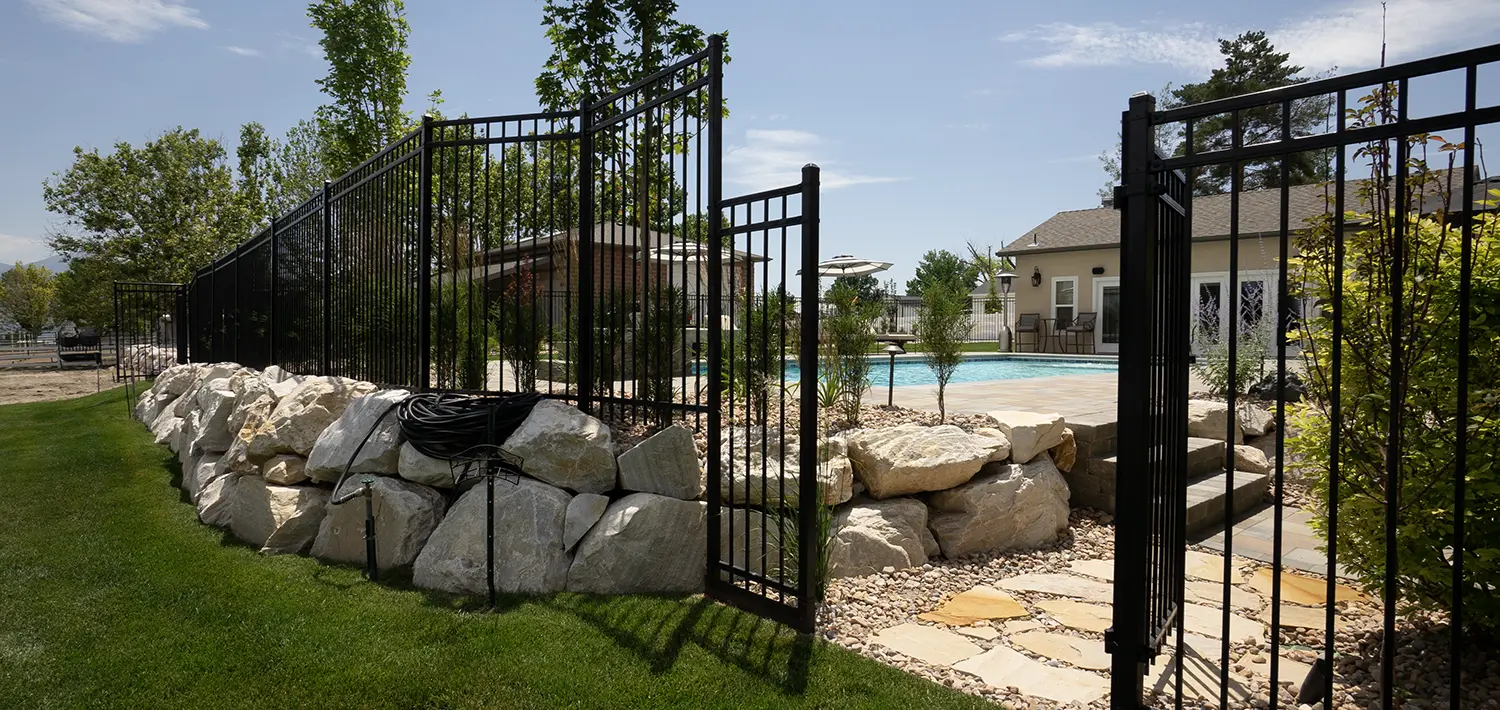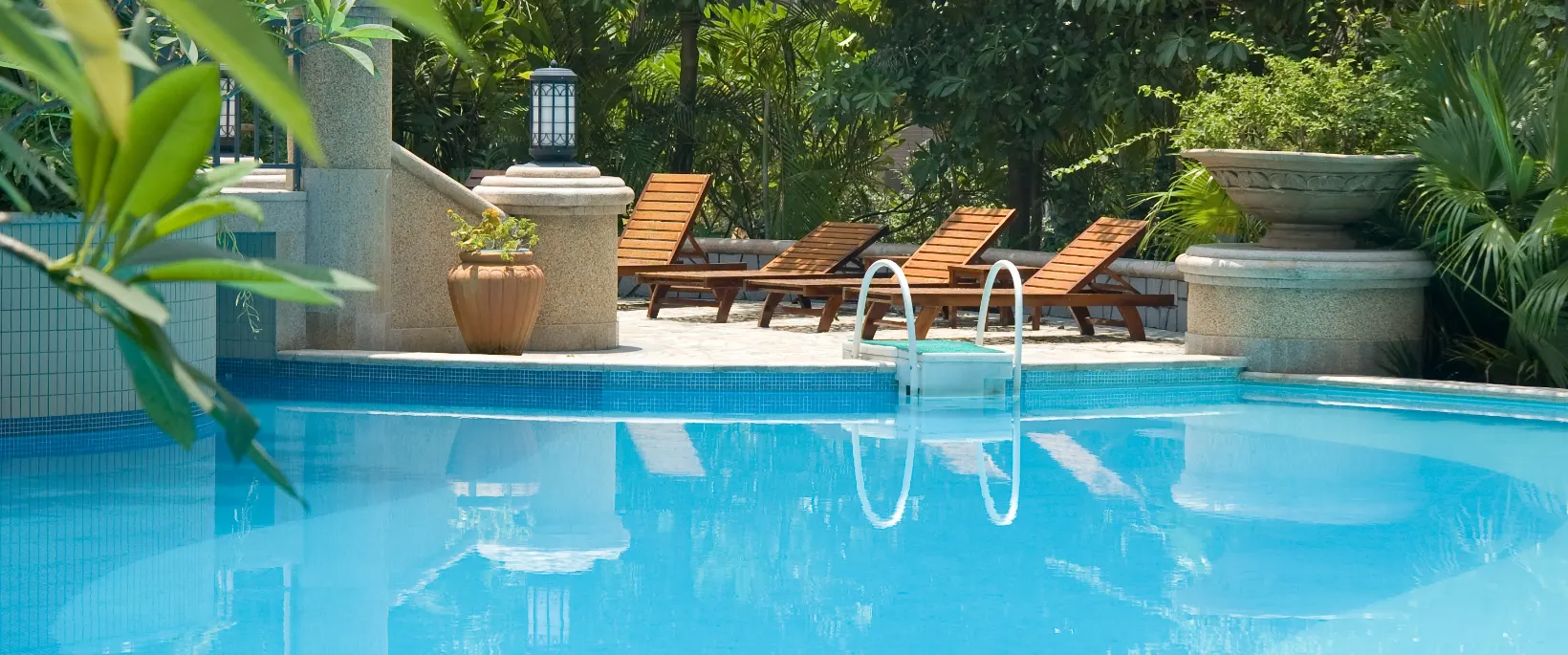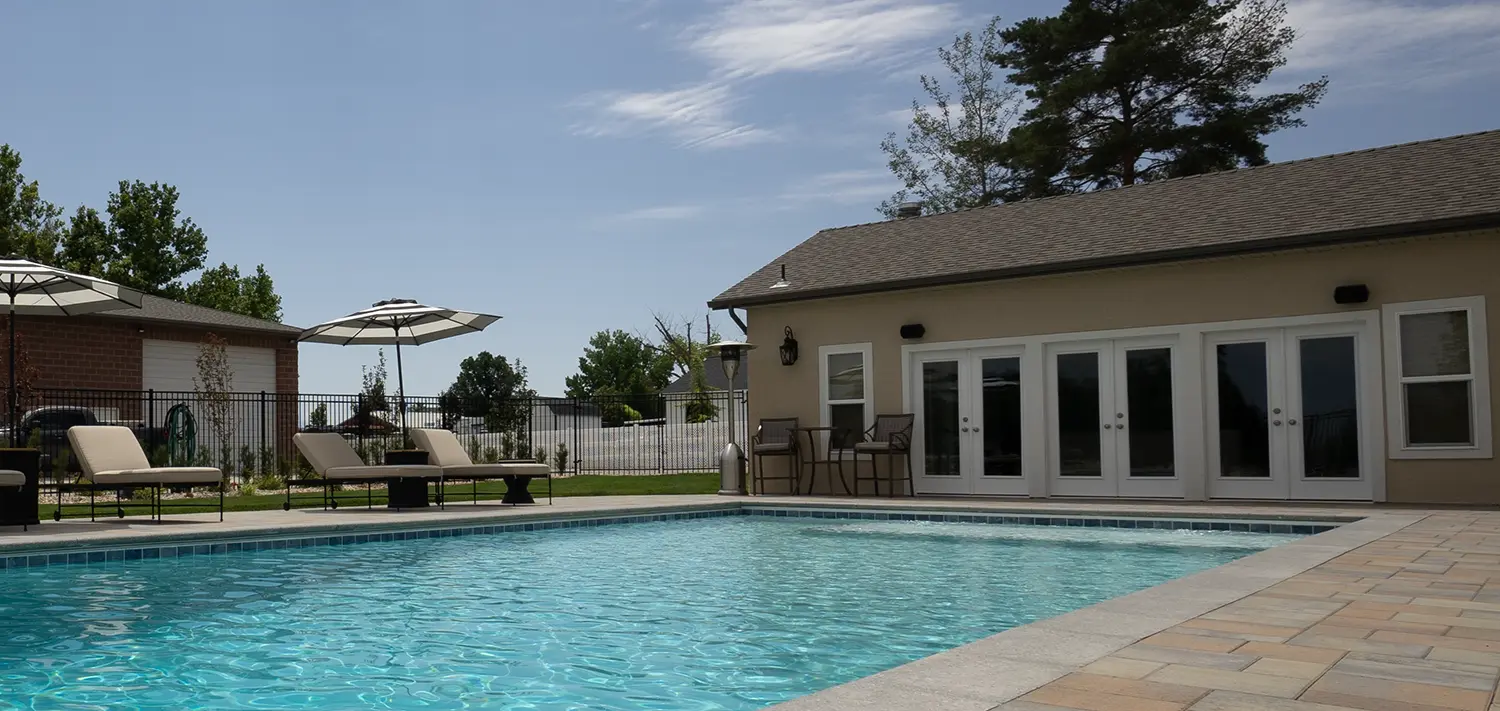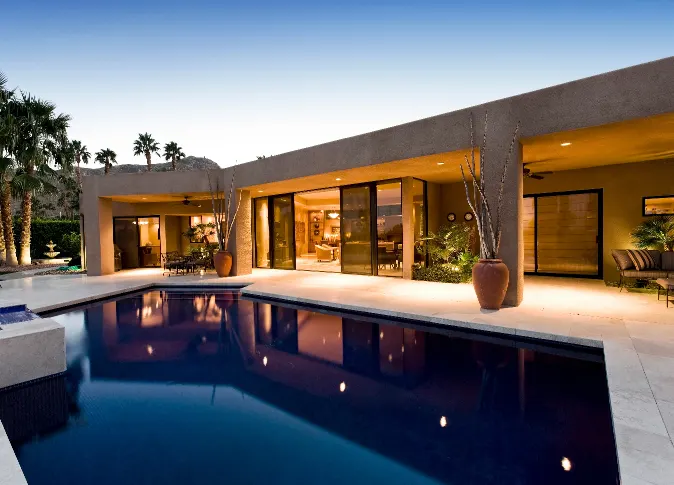 There's no question that adding a swimming pool to your home adds value to your life and your equity. Experts estimate that a pool and pool house adds anywhere between 5-8% to your property value. 
Don't wait any longer to start the Pool project of your dreams.