At Cottonwood Landscapes, we can help you outfit your home with an aesthetically pleasing waterfall that will make your backyard the perfect spot to relax and unwind, as well as contribute to the curb value of your home. We believe that a professionally-designed waterfall that is customized to fit the look of your property takes can take the landscaping of Utah families to the next level!
PONDLESS WATERFALLS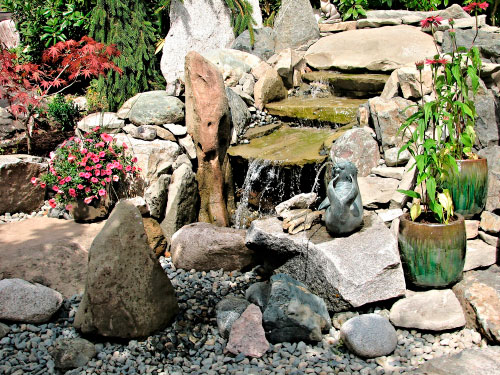 Although we also offer ponds, one of the cool things about the waterfalls that we offer is that they don't need a resting pond to operate. Our pondless waterfalls create an endlessly sustaining stream of water that gives you the benefits of running water, but without the maintenance of a whole pond.
Our pondless waterfalls are more sustainable, as well, since it only takes the initial water to get the system running, which is much less water than lawn would use in the same amount of space.
RELAXATION
A backyard should be a place to relax and gather, as a family. One of the primary benefits of installing a waterfall feature in your backyard is that it instantly creates an environment that is conducive to relaxation. This relaxation can help you and your family wind down and eliminate stress. Indeed, water features have been shown to be beneficial to mental health, and can actually help an individual lower their blood pressure.
PROFESSIONAL INSTALLATION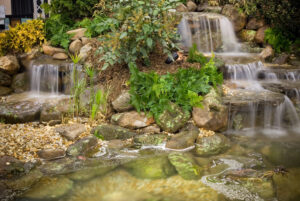 Our team at Cottonwood Landscapes is highly-trained and experienced in the installation and maintenance of a variety of water features. We have helped countless homeowners install their own waterfall, blending it in seamlessly with the design of the rest of their landscaping.
Call us today to see how we can help you fit a waterfall into your dream yard!
DON'T WAIT ANY LONGER TO START THE LANDSCAPE OF YOUR DREAMS.