Water fountains are becoming more and more popular of a landscaping amenity to bring an element of peace and natural beauty to people's yards. In addition to being an aesthetic boost to a home's landscaping, there are a wide variety of reasons why Utah families are starting to incorporate more and more water fountains into their landscaping design.
PROVIDE A PEACEFUL SETTING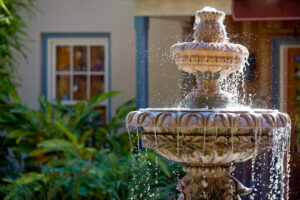 A fountain in your backyard can either be a simple accent to the side, or it can be a visual anchor that your landscaping hinges around. Either way, there are soothing and peaceful attributes of a well-designed and implemented water fountain that make a backyard a more peaceful and relaxing place to gather with friends and family, or even by yourself to wind down after the stresses of a busy day.
GREAT FOR BIRDWATCHING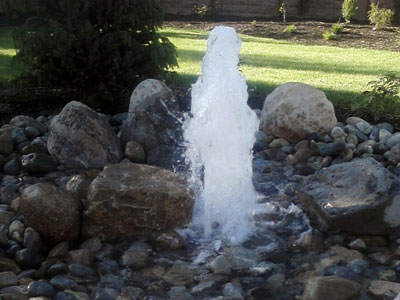 If you enjoy natural beauty and find pleasure in spotting and watching wildlife, then a fountain is always a great amenity to add to your yard. Utah is a major state for bird migration, and draws lots of interesting birds from both the northern and southern hemispheres. Fountains are a great draw for these birds to stop and take a drink, or wash themselves. For this reason, landscaping fountains are a great yard addition for bird lovers and watchers.
PROFESSIONAL DESIGN AND INSTALLATION
If you'd like to see how our experienced team can help you implement a custom-designed water fountain into your home's landscaping, please don't hesitate to give one of our experts a call!
Don't wait any longer to start the Fountain project of your dreams.