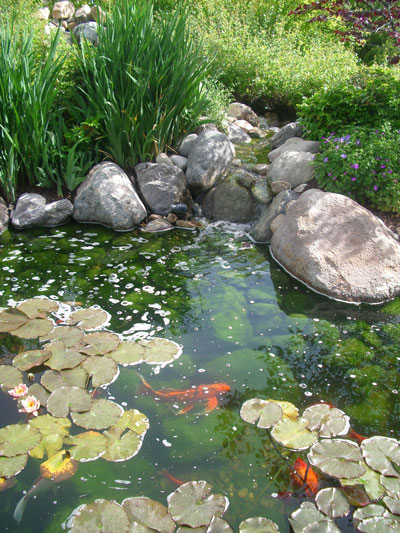 Here at Cottonwood Landscaping, we can help you build and add a pond into your landscaping design that is both safe and aesthetically pleasing. A pond is the perfect water feature for your yard, and can be designed to go in either the front or back yard landscaping. Your Utah landscaping can reach new levels with a well designed pond!
Promotes Natural Wildlife
A pond truly is one of the best places to relax by. You'll know that it's safe to dip your feet into, with shallow depths that make it a non-threatening landscaping addition. Another great reason to have a pond installed in your yard, is that you can customize it with low maintenance wildlife. You could turn your pond into a koi pond, or you could add a number of different types of fish. Ponds are also a great environment for birds such as ducks, swans, and geese.
Professional Installation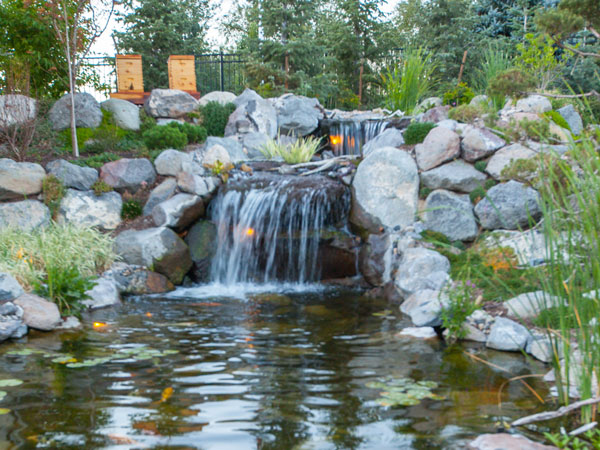 We at Cottonwood Landscapes are trained to handle any landscaping project. When it comes to water features, you need to place your trust in someone to install your pond, and give you proper instructions to make sure it is maintained and has the effect on your landscaping that you were wanting.
Don't wait any longer to start the Pond project of your dreams..