We're often asked to design and install a stream to enhance a luxury garden landscape. A stream often creates a quaint, natural look, enhancing organic lines and adding an interesting accent point for an otherwise bare section of the yard. Streams also create a small micro-ecosystem with enhanced moisture in the air, which can foster the growth of plants which would otherwise have a hard time thriving in Utah's arid climate. Best of all, the gentle sound of running water taps into our subconscious for a therapeutically soothing effect, which makes all the difference between a well-kept yard and an immersive garden oasis.
Mechanical Considerations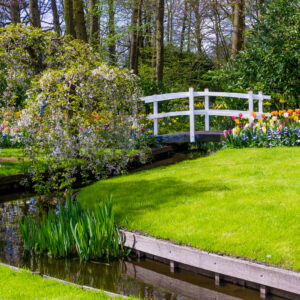 Artificial streams are installed into yards with much the same mechanisms as a fountain; all that's needed is a pipe to transfer water from one location to another. All the same, installing a stream in order to minimize maintenance and maximize aesthetics takes careful planning and an experienced hand. First of all, you'll want to check for existing utility lines so as not to disrupt the infrastructure. Secondly, it's important to note whether your chosen spot is under a tree (which will cause it to fill with debris) or in an especially windy or sunny spot. For good maintenance, the area should be sheltered, but not surrounded by too much deciduous growth.
Furthermore, a fountain mechanism will need special care during Utah's cold winters. Pumps need to be flushed in order to prevent expanding ice from damaging the structure. When we install your mechanical stream, we'll help you choose something that will hold up well over time.
Seamless Installation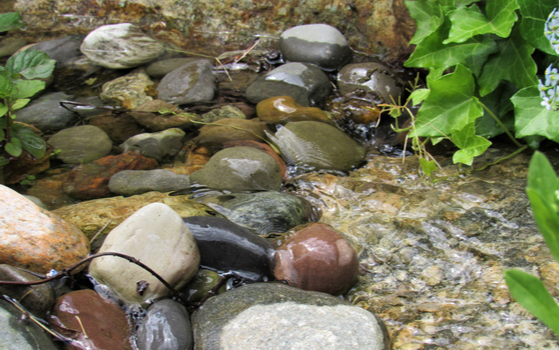 Many streams also include some overall landscaping and technical setup. We can help from beginning to end, from design to installation. Whatever your vision, we have the tools and experience to bring your dream to life. Give us a call to learn more about water feature installations that we've done in the past, and get a quote on your plan.
Don't wait any longer to start the Stream project of your dreams.