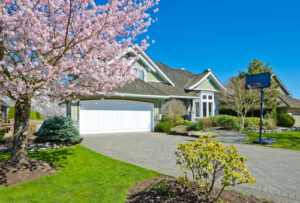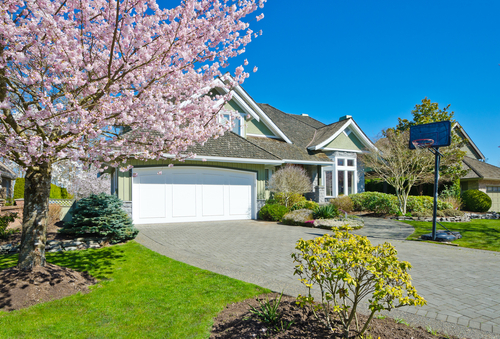 Spring blossoms are the first signs of warmer days ahead. And after a long winter, they're a welcome sight. Do you have any beautiful flowering plants in your yard? Bulbs are usually some of the first flowers out of the ground. However, you might have noticed that certain flowering trees and shrubs usually blossom before even the daffodils. April is the perfect time to plant new trees and shrubs, so if you're considering adding some of these blossoming beauties to your yard, here are some ideas to get you started:

Lilacs: Lilacs are among Utah's favorite blossoms for a number of reasons. First of all, they require little maintenance, happily blooming even in drier areas. They like well-drained soil and full sunlight, which is great for Utah's usually-sandy ground, and sunny summers. Most of all, lilacs are beloved for their vivid colors and their beautiful fragrance, blooming right at eye level where everyone can enjoy.
Cherry trees: These are some of the most commonly-seen blooms throughout the Wasatch front in the spring. From white flowers to light pink to deeply saturated mauve, they light up in April and even March. There are numerous species available, depending on your size and shape needs; some are dwarf species, some tend to fan out wide, shady branches, and others grow in a tall columnar shape. From the beautiful weeping cherry tree, to the elegant autumn cherry, these trees usually do very well in Utah's climate. Other flowering stone fruit trees are also beautiful additions to Utah yards, like peach, apricot, and plum trees.
Crabapple: Crabapples are some of the most commonly grown flowering trees in America for a reason. The hardy plant grows well in just about every climate, with minimal need for maintenance or coddling. So, if you're looking for something with deep magenta flowers that's easy to add to your yard, and will attract happy wildlife, go for crabapple.
Forsythia: Many gardeners love forsythia because it's the first color out every year. Although snowdrops start popping out of the ground early, their white color is easily overshadowed by brilliant yellow forsythia branches. Flowers grow close on the branches, making the colors bright and vivid. Forsythia grow very quickly, often needing consistent pruning if you'd like to keep them in a specific space.

Dogwood: Dogwood is another species that grows well in Utah. They're cold hardy, and they come with a special bonus: beautiful foliage in the fall, as well as stunning blooms in the spring. They're also disease-resistant and fairly compact.
Myrtle: Myrtle are some of the best flowering trees out there, with vivid blooms that last for months! Some of the most popular species aren't hardy enough to handle Utah's winters, but if you opt for Hopi Myrtle, or Tonto Crepe Myrtle, they usually do fairly well. They're also drought-resistant, so they don't need a lot of watering even in the summer.