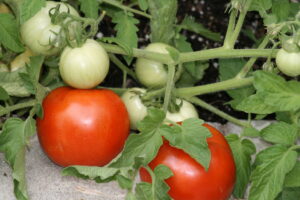 Just as they have done for centuries, people are frequently coming up with new and exciting ways to utilize their yards and the land around their home. One incredible new way to innovate your landscaping is to play with the new concept of edible landscaping: landscaping that you can eat. While essentially taking the forever-old concept of the garden several steps further, edible landscaping is a new movement that is being tried in a variety of ways across the United States of America. The increasing popularity of edible landscaping isn't necessarily surprising, as it fulfills a variety of modern desires that are economic, sustainable, and aesthetically pleasing, all at the same time. Here's some information about the gift of edible landscaping…
Being resourceful with your landscaping
One of the biggest positives about edible landscaping is that it presents a very unique opportunity to be resourceful with your landscaping. Think about how much grass stretches across millions of lawns in the United States. Edible landscaping is simply asking the question of whether or not we could replace all of our grass, bushes, and decorative plants with something that we could actually eat. This would mean that millions of acres across the United States would become a personal food source for families. This is both sustainable, in terms of long term food goals, as well as economic for each of those families.
Saves money on food
As we have said before, edible landscaping presents a very interesting economic opportunity for families and homeowners. Currently, people's gardens are able to provide them with a variety of food throughout the spring, summer, and fall (and even winter, for the entrepreneurial gardener). Imagine if more and more of people's landscaping was able to satisfy these needs, as well. Families would not only be able to have fresh produce during the warmer seasons, but would likely be able to grow enough to save food for the winter, which will end up lowering their total food costs.
Existing programs
Currently, there are several programs around the United States that are devoted to spreading the existence of edible landscaping. For example, in Houston, Texas, there is an organization called The Johnson Development Corp., which is developing a community living experience called Harvest Green around an existing farm, which tenants could use to grow their own food. This community will support around 2000 homes, and offers 300 acres of farmland to utilize. However, you don't need such a program to start using edible landscaping on your own land.