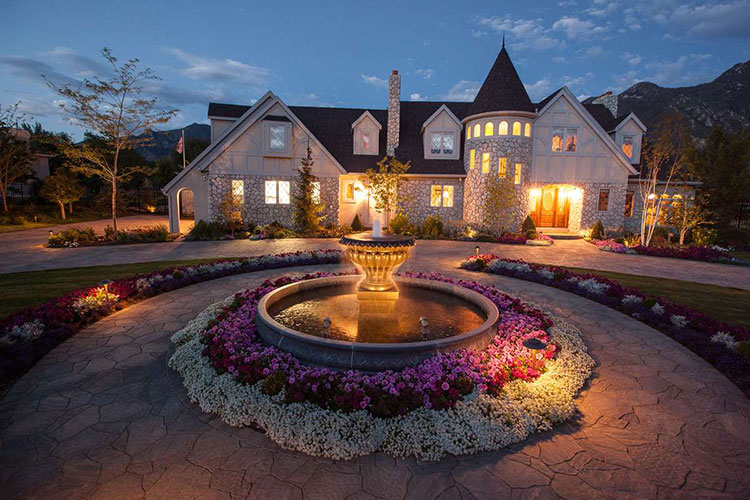 With the right landscaping, you can increase your home's value, as well as boost its curb appeal. Below are popular landscaping trends here in Utah that can help do both.
Native and Drought-Tolerant Plants
When you think of "native plants" you probably think of overgrown weeds, but that's not the case at all. There are many native plants that are hearty yet beautiful. Examples include: evergreen trees such as cedar, cypress, and pine, deciduous trees like aspen, chokecherry, and maple, daylily, windflower, Jacob's Ladder, larkspur, and more. Using native plants can help you cut back on your water bill, as many of them are drought-tolerant.
Raised Gardens
Gardens have always been trendy in Utah, but recently, the raised garden has become more pronounced. Raised garden beds allow you to tend to your garden without bending over and straining your back. As you are planning your raised beds, just make sure that you give yourself enough room to walk between the rows.
Fire Pits & Fireplaces
Fire pits are popular in Utah because they can be used year round. They offer a fun place to chat and roast marshmallows on warm summer nights, and present a warm outdoor gathering place during the winter months. Many people choose to install gas fire pits instead of wood burning fire pits as they are more convenient.
Sentimentality
Sentimentality is also a popular trend in Utah landscaping. People are adding touches to their garden that remind them of their childhood. For example, if you had a garden swing in your backyard as a child, find a place for one in your current yard or if your grandmother had a raspberry bush, plant one to remind you of the summer nights spent hunting for berries. Don't be afraid to use your landscaping to reconnect to your past.
Permeable Pavers
Permeable pavers are an attractive yet environmentally friendly option for your home. Installing a permeable paver reduces runoff as well as soil erosion and flooding while giving you an attractive walkway. With proper irrigation, you can use rainwater to water your garden or to help supply water to your pond, stream, or other water features.
Minimizing Grass
Grass is a huge water guzzler, so it's no wonder that many people are trying to minimize how much they include in their landscaping. Find places to cut down on your grass usage by planting ground covers, shrubs, using mulch, native plants, trees, etc.
Low Maintenance
With our busy schedules and demanding lives, many people are opting towards low-maintenance landscaping options. Switching to gravel instead of dirt in flower beds is just one example, while many people are planting artificial turf so that they do not need to mow their lawn. Other options include ribbon grass, rock walls and other formations, composite decking, and more.
At Cottonwood Landscapes, we have seen and done all sorts of projects and are ready to help you tackle whatever it is you'd like done to transform your property into the yard of your dreams. Call today for a free estimate!